It is the least enjoyable part of the work experience, but dismissing employees is an unfortunate reality for most businesses. However, if not handled well, errors in the termination phase can quickly become significantly expensive. In this article, we discuss some of the most critical aspects regarding severance pay in South Korea.
Before attempting to make any recruitment or dismissal decisions, it is helpful to fully understand severance payment obligations in South Korea.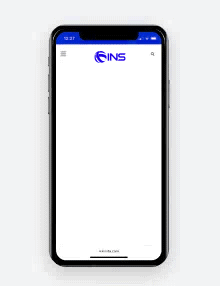 In a hurry? Save this article as a PDF
Tired of scrolling? Download a PDF version for easier offline reading and sharing with coworkers
In a hurry? Save this article as a PDF
Tired of scrolling? Download a PDF version for easier offline reading and sharing with coworkers.
Fill up the form below 👇🏼
Your download will start in a few seconds. If your download does not start, please click the button:
Employee Termination in South Korea
How Does the Termination Process Work in South Korea?
A company must give workers at least 30 days' notice before termination. However, companies also have the option to compensate the worker with 30 days' wages in lieu of notice.
At the same time, thanks to equal employment laws, employment agreements frequently require a longer notice period. A worker may be able to demand a fair warning of dismissal of up to 12 months under contract in certain work arrangements.
Additionally, companies must provide severance compensation within two weeks after termination. 
How Difficult Is It to Terminate a Permanent Contract?
Businesses in Korea must exercise caution when dismissing employees. This is because the country's Labor Standards Act (the LSA), and other regulations and laws, offer employees extensive protections. As a result, Korean courts can declare any termination invalid if companies fail to follow HR legislation.
The LSA allows for employment termination only if sufficient proof of an immediate management need exists.
Furthermore, after an employee's probation period ends, the cause of dismissal must be «directly because of the actions of the employee.»
Korean courts typically rule that the length of service, age, performance, and skills may all factor in when determining whether an employer can terminate an employment contract or not.
The notice period requirement for this termination can be as long as 50 days prior to contract termination in some circumstances, so employers should take care.
Typically, the situation is complicated unless an employer has previously established a professional framework for HR guidelines. Establishing this kind of in-house regulatory structure helps companies comply with national law and provides evidence of correct termination procedures.
The dangers of failing to comply with legislative requirements are real. Many Korean corporations are brought to court for not adhering to appropriate termination practices.  Local appellate courts or district courts are likely to favor the worker in South Korea.
Is Severance Pay a Statutory Right for Every Employee Working in Korea?
The right to severance pay applies to any organization currently operating in Korea. Per Korean law, a division of a foreign entity is also liable for severance pay.
The Korean labor law states that both domestic/international workers in another country can claim severance pay.
Severance Pay Laws in South Korea
According to the Supreme Court of Korea, a full-time employee who has worked for:
a minimum of one year, over 15 hours per week, over 60 hours per month
The LSA grants full-time employees severance pay at least equal to one month's salary for each year of employment.
Korean labor legislation requires severance pay in many circumstances. Specifically, the Guarantee of Workers' Retirement Benefits Act (GWRBA) governs severance requirements.
The GWRBA defines severance pay as a payment made by the company to resigning or retiring professionals. The reason is irrelevant to why someone is retiring or having to quit.
Furthermore, under Korean law, even when a company dismisses a worker due to their fault they can still claim severance pay. 
In general, the Korean Supreme Court has proven itself strong on employment rights. As a result, the Bureau of Labor statistics in Korea shows a majority of cases that go to court end in the employees favor. It's therefore better for companies to try to make an arrangement early.
The worker and the employer typically agree on a severance pay amount. Nevertheless, it is routine for businesses to offer the minimal severance package according to the GWRBA.
Global PEO in South Korea
How Is Severance Pay Calculated in Korea?
Average Salary For 30 Days
Employees can claim severance installments equal to 30 days' «average salary» for every «continuous year of service» per GWRBA. The resulting amount is usually offered as a lump sum. This system of severance pay for each year of service is seen to thus help to reward worker loyalty.
Average income is based on the previous three months' earnings rather than annual wages. Furthermore, the amount covers a base salary and other payouts, including overtime and bonuses (compensated to all associates to increase performance).
Severance Pay = Average Daily Salary x 30 (days) x (total days of consecutive service/365).
Regarding bonus payments, if they were made at different times and only from the firm's revenue, they would be excluded.
Year of Continuous Service
The Korean court determined that a «continuous year of service» refers to the period between the beginning of an employment agreement and its termination.
Internal transfers within the same organization do not constitute a termination. Extended leave for personal reasons such as military service also doesn't count as a reason for termination.
Is Korean Severance Pay Taxed?
According to the Supreme Court of Korea, a full-time employee who has worked for:
a minimum of one year, over 15 hours per week, over 60 hours per month
Tax calculations only relate to taxable income, not including severance pay. South Korea taxes severance pay individually and at a lower rate than regular pay.
For instance, income taxes on an 8 million won ($5,965 USD) monthly wage are 1,111,010 won ($828). This represents a 13.8% tax rate.
However, when receiving 8 million won in severance pay after working for five years, the severance taxation is 217,800 won ($162). This represents a 2.72% tax rate.
A Local Korean Employer of Record Expert Can Assist You in Avoiding Difficulties
Managing a branch in the Republic of Korea and recruiting a professional team is lengthy, costly, and complicated. South Korean labor law provides robust employee protections, needing a high level of detail and knowledge of local protocols.
INS Global allows your South Korean expansion to be seamless, simple, and safe. We can assist you in hiring suitable candidates, handling HR and payroll, maternity leave, and ensuring commitment to local regulations. 
Our Global Employer of Record and PEO solutions enable you to engage in managing your business the way you want.