Understanding how to correctly dismiss an employee in Japan is essential for employers. It's crucial for those expanding to the market as requirements around termination and severance pay in Japan are serious matters.
Japan is known for having some of the best employee protection laws in the world. This makes terminating an employee contract extremely difficult. Employees who believe the dismissal is unfair can go to the Labor Tribunal to make their case. These courts are often supportive of the employee, meaning cases can end up being quite costly for employers due to law firm costs or bargaining units.
To help you avoid going to court or paying heavy compensation, we've put together a guide on how to dismiss an employee in Japan correctly.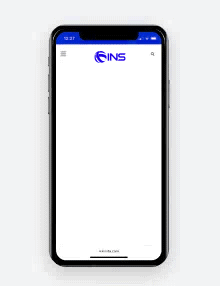 In a hurry? Save this article as a PDF
Tired of scrolling? Download a PDF version for easier offline reading and sharing with coworkers
In a hurry? Save this article as a PDF
Tired of scrolling? Download a PDF version for easier offline reading and sharing with coworkers.
Fill up the form below 👇🏼
Your download will start in a few seconds. If your download does not start, please click the button:
How to Dismiss an Employee in Japan
It is not easy to dismiss an employee in Japan. Japan's Ministry of Health, Labor, and Welfare requires that companies clearly state all possible grounds for dismissal in an employment agreement contract. Generally, there are four ways to dismiss an employee legally:
Normal Dismissal(普通解雇 Futsu Kaiko)
An incapability to work due to the lack of ability, poor performance issues, lack of collaborative skills, mental or physical disability, or an illness that prevents work etc.
Disciplinary Dismissal(懲戒解雇 Chokai Kaiko)
Sanctions for severe employee discipline violations e.g., corruption, business misconduct, refusal to work in another branch or department, business order refusal, sharing trade secrets or confidential information, long-term nonattendance, sexual harassment, abuse of power, fraud etc.
In this case, employee dismissal can happen immediately without severance pay or termination notice allowance.
Suggested Dismissal (諭旨解雇 Yushi Kaiko)
The conditions are similar to disciplinary dismissal but somewhat less severe.
Typically, the employer persuades the employee to quit the company and submit their notice voluntarily.
Employment Redundancy (整理解雇 Seiri Kaiko)
Dismissal due to business restructuring.
Any decision to terminate an employees contract due to redundancy must be accompanied by multiple forms of evidence proving the decision to be completely unavoidable.
Notice Periods and Termination Requirements
In most cases of dismissal, the necessary notice period is 30 days, regardless of how long the employee has been with the company.
Regarding collective redundancies, employers must negotiate with the employees' labor union for advice on how to carry out the downsizing in such a way as to minimize employee problems.
The union will also negotiate a suitable severance package for union members that must be laid off.
The employer will also need to include a new labor movement support plan for workers dismissed due to poor work performance. They should then submit this plan for approval to the local employment service center before implementation.
In these cases, experts suggest that firms keep records of performance reviews, termination meetings, and any other workplace communication. This can involve being able to produce evidence of employees taking family and medical leave, or showing proper occupational safety and health measures to demonstrate responsible employment practices.
It's important to remember that Japan has no mandatory severance pay amount. However, employees can go to the Labor Tribunal for dismissals they deem unfair.
The following section explains that process in more detail.
Challenging Dismissals in Japan
The current Labor Tribunal Proceedings Act took effect in April 2006. It is designed to resolve cases quickly and efficiently: no more than three hearings are allowed per case.
Before and during a trial there must be an attempt to mediate an agreement through the employer offering a severance payment. In many cases, companies will end up paying out a large sum to ensure the employee agrees.
If that fails, the judge will pass down a decision to resolve the case. Both employer and employee can disagree with the judge's decision and carry on to the next court level.
Compensation for unfair dismissals is decided case by case. There are usually at least several months of wages involved in a settlement, or employees may choose the option of reinstatement.
There is no limit on the time in which an employee can challenge a dismissal.
Companies don't need to implement a severance compensation scheme as Japanese law does not mandate severance in cases of dismissal. In general businesses may choose to include severance packages as a hiring advantage.
Due to the preference for negotiation in cases of termination to avoid disputes, many companies find a severance package of 6-12 months' average salary to be standard.
Should a company choose to regulate this kind of payment, it is essential to include a severance allowance clause in the work regulations agreement.
Let INS Global Be Your Partner in Japan for Simplified Employer Responsibilities
Going through mediation or a lawsuit is something all employers want to avoid. They are time-consuming, expensive, and damaging to the company.
To avoid this, you need to ensure that you're dismissing employees correctly. Due to strict employment protection laws in Japan, you must carefully evaluate your workforce and pick the best option that will leave both you and your workers satisfied.
It's not easy to adjust to the labor regulations of a foreign country, and any mistakes can quickly become an expensive and complicated issue.
This is where partnering with INS Global's PEO can be a fast, time-effective solution for companies worldwide.
We have local advisors who are up to date with any changes in local labor laws so that you remain legally compliant in every way. Our counselors can advise you on the best business practices, and we can help you handle all your HR and payroll needs.
We want to ensure your business experience in Japan is productive, secure, and reliable.
Contact us today to learn about we can help you with your employment needs in Japan.