Starting January 1st, 2023, foreign «experts» with particular success in various fields can live in Singapore without confirming a job first. This change is the result of a new work pass called the «Overseas Networks and Expertise Pass». But, how will this new work pass in Singapore benefit those interested in living in the city state, and how will it compare to other existing passes?
This article will look at the changes set to occur in 2023 and discuss how global businesses or entrepreneurs can benefit from the new system.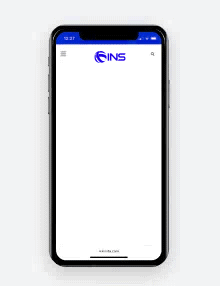 In a hurry? Save this article as a PDF
Tired of scrolling? Download a PDF version for easier offline reading and sharing with coworkers
In a hurry? Save this article as a PDF
Tired of scrolling? Download a PDF version for easier offline reading and sharing with coworkers.
Fill up the form below 👇🏼
Your download will start in a few seconds. If your download does not start, please click the button:
What are the Main Changes Expected from the Overseas Networks and Expertise Pass?
The officially titled Overseas Networks and Expertise Pass (ONE Pass) will come into effect January next year. It will be a five-year pass, allowing holders to look for jobs and run or work for multiple companies in Singapore.
This work permit system will allow employment pass holders' spouses to move to Singapore with them to live and work in the country. As a result, this may encourage more top-level management workers to settle in the country.
Furthermore, they can avoid the Fair Consideration Framework (FCF) regulations currently active in Singapore. These regulate how companies can hire from overseas without showing they have considered local workers first.
What makes this pass particularly special are the criteria applicants can meet to apply for the pass. A successful applicant must either earn a fixed monthly salary of SGD 30,000 or be officially recognized for distinct outstanding achievements in the arts, culture, sports, science, technology, or academics. According to annual revenue, applicants will also need to prove experience with an «established» or top-level company.
The Ministry of Manpower (MOM) has clarified that this new work pass framework is intended only for the best in global talent. Companies or individuals seeking to benefit from the new system will be monitored closely.
Which Other Work Pass Systems have been Changed?
In addition to this newly announced pass, several other changes to existing passes will occur starting September 1st, 2023. Mainly, these changes revolve around work pass requirement changes wrapped up in the COMPASS system.
Starting September 2023, Employment Pass (EP) applicants must pass a points-based check called the Complementarity Assessment Framework (COMPASS). This framework will take many different factors into account.
The framework rates applicants on several foundational and bonus criteria. Applicants score higher points for showing things like being better qualified or showing diversity. These factors are all aimed to grow the overall skillset available to Singaporean employers.
Some exemptions to this framework include workers earning a fixed salary of over SGD 22,500. It also doesn't affect those working on a short-term basis (meaning less than one month).
This change will take effect for those renewing their EP pass in 2024.
At the same time, the MOM has announced further changes to the work pass application process. Currently, EP holders earning over SGD 12,000 (overseas applicants: SGD 18,000) are eligible for Personalized Employment Passes (PEP). This pass allows applicants to maintain their EP without being tied to a single employer.
Starting from September 2023, the minimum salary requirement for all applicants will be raised to SGD 22,500. PEP holders will be exempt from some regulations, such as the FCF. This change is meant to affect around 10% of EP holders.
These changes show Singapore aims to simplify and improve how the country attracts talent.
Current regulations in the country surrounding labor are aimed at encouraging foreign investment while providing locals with better opportunities for competitive work. They generally want to make Singapore competitive within the global environment. These changes allow Singapore to attract professionals who will diversify and add their experience and expertise to the national talent pool.
By allowing holders of these passes to be independent of a single employer, these new changes will allow many businesses to benefit from the increase in talent available.        
The extended 5-year duration of the ONE Pass will also be an excellent way for individuals and businesses to consider Singapore as a long-term option. Work pass systems that limit applicants to 1 or 2-year passes exist all over the world. However, they can be a problem for companies constantly worrying about potential issues during the renewal process.
By extending the duration of the pass to 5 years, Singapore hopes to increase its perception as a strong candidate for long-term growth. In this way, the country may intend to center itself as the most obvious location for foreign investment in Asia.
How Can a Singapore PEO Help you Make the Most of These Changes?
All of these changes reflect the Singapore government's desire to increase the ease with which the best in global talent can live and work in Singapore.
These changes are complex, and the last few years have shown the government's ability to change complex regulations like this without much warning. That's why it's essential to have the support of a global employment outsourcing provider like INS Global.  This expertise will keep you up to date on all these changes as they happen.
Through our PEO in Singapore, we can hire and manage all necessary HR functions for your staff in the country. Our services allow you to start to operate and work in Singapore while managing every aspect from your home country.
Make your move and expand in Southeast Asia quickly, simply, and fearlessly. This means you can make the most of established global networks of talent and resources.
This attention and support mean your employees will never be caught out by change. Instead, with our support you are covered whatever happens. Finally, you will be free to work on your company's global expansion growth goals safely and confidently.