Argentina has not experienced single-digit inflation in over a decade. Due to the high inflation rate in Argentina, global corporations with employees in the country are forced to make tough decisions. Now during an Argentine peso inflation crisis, the price of products is unknown, and Argentines are pushing to keep their income.
Unions require higher pay in 2022 after losing to inflation in 2021. As a result, rapid changes to inflation rates are putting more pressure on HR support systems and employees associated with compliance risks for legal employers.
Because of this, we have made this article to discuss how employees are affected and propose a reasonable solution for organizations to overcome the inflation crisis while staying compliant.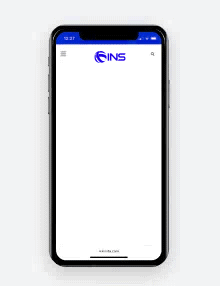 In a hurry? Save this article as a PDF
Tired of scrolling? Download a PDF version for easier offline reading and sharing with coworkers
In a hurry? Save this article as a PDF
Tired of scrolling? Download a PDF version for easier offline reading and sharing with coworkers.
Fill up the form below 👇🏼
Your download will start in a few seconds. If your download does not start, please click the button:
What Is the Main Reason for Argentina's Crisis?
Over the past few years, politicians have again and again failed to regulate government expenses. At the same time, central bankers continue to change their financial policies. Their actions directly led to why Argentina's currency collapse in 2018.
Rising prices pressured the authorities to invest in natural gas imports sooner than expected. Resultingly, that led to circumstances undermining the central bank's ability to strengthen reserve funds.
The IMF predicts inflation  to settle this year at 38%-48%. However, experts now expect this to reach 60%.
Argentine Peso Inflation – How Does It Affect Employees?
Pay rates are classified under local laws into two types: nominal and real income. Nominal income is what a company considers paying the employees, while the real income mirrors a pay rate adjusted for inflation.
The global inflation average in 2020 was about 2-3%. However, many employers can compensate this by an annual salary increase or staff bonus.
Lately, the inflation rate in Argentina has constantly been fluctuating. Employees experience multiple impacts on their daily lives, for instance, fuel costs and rent prices. The price of food, however, is where the Argentine population is truly dealing with the consequences.
How Does Argentine Peso Inflation Affect Companies with Global Employees?
Most Latin American regions demand employers pay professionals in local currencies. Therefore, it is not possible to directly pay wages in other currencies regardless of company policy. Still, many companies in Argentina discover severe these restrictions when attempting to circumvent these rules.
Some employers may attempt to compensate employees in an overseas account from which the employee transfers only the amount necessary. To achieve this, their offshore bank accounts are in a stable market which they use to convert salary to pesos at the prevailing market rate.
Furthermore, many employees operate as independent contractors for international businesses to avoid being paid in the volatile currency. However, from a legal perspective, these independent contractors may be misclassified.
In addition, it causes a tax problem because employers are required to deduct taxes at source for full-time workers. As a result of this loophole, companies may face potentially severe penalties.
Fortunately, Professional Employer Organization (PEO) provides a solution. A PEO business model can assist both large and small businesses in remaining compliant while keeping staff members and maintaining steady incomes.
Payroll Outsourcing in Argentina
International corporations with Argentine employees who are compensated in pesos have experienced the currency value of their salaries plunge significantly.
Finally, there are creative solutions for businesses that choose Global PEO services for payroll outsourcing in Argentina. For example, summing the peso over the US dollar to retain both the employee and the organization pleased and compliant.
An outsourced service provider assists Argentine companies by saving time and money by minimizing the effects of inflation. An international employment provider like INS Global ensures salaries are arranged for other currencies. The wages would be estimated in Argentine pesos based on the monthly local standard rate.
As a result, there's less effect on employee income than with a salary in Argentine pesos. 
How Can INS Global Assist Your Business?
As a Global Employer of Record party, INS Global offers human resource consulting services that cover all aspects of HR management. We guarantee that your overseas employees are paid on time, following all applicable local regulations.
With more than 15 years of experience, we are specialists in meeting HR needs in over 80 international markets. Our Employer of Record (EOR) service makes global expansion quick, safe and simple.  In a matter of days you can set up a local network for your employees and operate without a local entity.
Our global team of advisors provide the help and services you need to both solve new problems like the Argentine peso inflation crisis, as well as take care of day to day global workforce requirements.
Contact us today about out Employer of Record services and let our consultants assist you in optimizing your organization.