With vast growth experienced over the past few years, Spain has well established itself as one of Europe's economic powers. Spain has generated increased investment since 2015 and has become one of the most attractive investment options in the region. With constant reforms that encourage business growth, we explore why Spain has become such an attractive investment destination for years to come.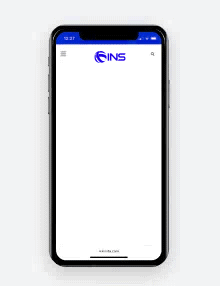 In a hurry? Save this article as a PDF
Tired of scrolling? Download a PDF version for easier offline reading and sharing with coworkers
In a hurry? Save this article as a PDF
Tired of scrolling? Download a PDF version for easier offline reading and sharing with coworkers.
Fill up the form below 👇🏼
Your download will start in a few seconds. If your download does not start, please click the button:
Spain has a population of just under 47 million people, with nearly 20 million people being part of the active workforce. Although Spain is once again in a growth phase, they still face relatively high levels of unemployment, especially amongst young people.
Spain's population ranked 25 out of 189 countries reviewed on the Human Development Index according to the United Nations (UN). The research measured a number of factors which included standards of living, levels of education, and life expectancy amongst other things.
Spain is also considered to have a highly educated population. Businesses and investors looking for specific skills and talent, would easily be able to find what they are looking for across an array of different industries.
Spain experienced significant difficulty with economic crises, which led to the experience of an economic recession in 2009.
Since the recession started, it had taken more than 5 years for the GDP to recover. While recovery has been slowed due to the ongoing effects of Covid-19, according to Statista, Spain's GDP is forecast to grow by 3.8% from 2020 to 2025.
Tourism
With the second largest tourism industry in the world, Spain is heavily reliant on tourism as a main source of income.
Manufacturing
Manufacturing of automotive and pharmaceutical goods are the major export commodities produced by the manufacturing industry in Spain.
Service Industry
Spain's service sector accounts for nearly 70% of production while their industry sector contributes to more than 25% of their nation's GDP.
Agriculture
With an extensive range of products and items, Spain's agricultural industry is well known world-wide.
Is Spain a Competitive Nation?
According to research carried out by the World Economic Forum in the Global Competitiveness Index, Spain ranked number 23 in terms of competitiveness in a comparison of 141 countries.,
Among the determining factors they assessed a country's infrastructure, the adoption of information and communication technology, levels of innovation, efficiency enhancers, and macro-economic stability.
With the current rank Spain has and the expected growth Spain aims to achieve, Spain could enter the top 20 most competitive nations in the years to come.
Consumer spending in Spain is expected to reach the pre-covid levels in 2022, with increased spending projected all the way through to 2025.
The top 5 categories for consumer spending in Spain include:
Housing, water, and electricity
Food and other non-alcoholic beverages
Transport
Restaurants, hotels
Other miscellaneous good services
Top Reasons to Invest in Spain
Here are the main reasons your business should consider investing in Spain:
Increase in Consumer Spending
The strong spending is not only a positive sign for economic growth but also for an increase in profitability for companies in the private sector.
Location and Trade Options
As a member of the European Union (EU), Spain has access to market of more than 500 million people. Additionally, Spain has more than 20 bilateral agreements with various countries in EMEA.
Infrastructure
Spain's infrastructure has improved, digitized, and modernized over the past few decades, which makes it stand out from its other Southern European neighbors. Spain's digital infrastructure is also very impressive with a robust tech sector that presents huge opportunities.
Openness
The Spanish government has implemented many policies to indicate their openness to investment.
Favorable Taxes and Legal Framework
After the economic crisis and the pandemic, there were many incentives given to the private sector by Spain's legislative body.. The main aim of this law was to aid those investors who wish to start a business in Spain.
Final Thoughts on Investing in Spain
Spain is and will continue to be one of the most attractive places in Europe to invest in over the next few years. Aside from the openness to investment, they are moving towards the digital era at a good pace, they boast strong infrastructure, they have strong rule of law and effective legal system, and their GDP is projected to increase in size.
INS Global is a world renowned PEO company that helps businesses expand internationally. They have helped hundreds of companies grow their business in Spain and other parts of the world. 
Their services include global recruitment, PEO and invoicing. INS Global has established systems that aim to help you get started in Spain or any new country you intend to carry out your operations in. Get in contact with INS Global today for expert expansion advice.