The year 2020 will no doubt be unforgettable because of the COVID-19 pandemic. The global business market has taken a massive blow and due to the consistent fluctuation of COVID cases around the world, it continues to remain unstable.
With the extreme difficulty in the management of the virus in both Europe and the US, and the economic upheaval that has hit both markets, many businesses have instinctively turned to Asian markets. Let us take a look at which Asian markets present the most opportunity and value in 2021.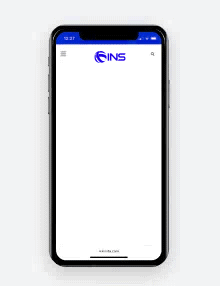 In a hurry? Save this article as a PDF
Tired of scrolling? Download a PDF version for easier offline reading and sharing with coworkers
In a hurry? Save this article as a PDF
Tired of scrolling? Download a PDF version for easier offline reading and sharing with coworkers.
Fill up the form below 👇🏼
Your download will start in a few seconds. If your download does not start, please click the button:
Important attributes:
large consumer base; 
stable social status;
growing consumer market
As the world's second largest economy and one of the fastest growing markets, Mainland China is an attractive country for businesses around the world. With vast opportunities for business in infrastructure, technology, engineering, healthcare and other fields, China has ranked at the top of the list for global expansion and investment.
With a population of more than 1.4 billion, it has a large consumer base with a growing number of needs. With the growth and development of first-tier cities like Beijing, Shanghai, Guangzhou and Shenzhen, China aims to shift away from being a manufacturing based economy, to a consumer based economy. This in turn presents a huge opportunity for foreign brands to enter and gain market share in the world's largest consumer base. Furthermore, its quick and positive response to COVID-19 has established a stable environment for its economy to recover and grow in the post-pandemic era. The recent participation of China in important international economic agreements, such as the RCEP (Regional Comprehensive Economic Partnership) and the China-EU investment deal, has further emphasized China's ambition to strengthen business and economic ties with other countries. Both the RCEP and the China EU investment deal allow for more open trade, with less challenges and less restrictions.
Important attributes:
ideal geographic location; 
rapid economic growth;
member State of ASEAN, RCEP, and CPTPP
Previous memories of Vietnam may give you the impression that it is a poor country with a slow-moving economy and uneducated labor market. However, Vietnam is an emerging economy and has in recent times become one of the fastest developing economies in the world. With its constantly improving legal framework, young and skilled workforce, and ongoing participation in international economic organizations such as the Regional Comprehensive Economic Partnership (take a look at our comprehensive post on the RCEP), Vietnam remains on a steady path to economic growth.
With its position right in the heart of South East Asia, it is an ideal place to trade and source goods from. Due to its ambitions and positioning, Vietnam is also a member state of the ASEAN (Association of Southeast Asian Nations), as well as the CPTPP (Comprehensive and Progressive Agreement for Trans-Pacific Partnership) and the RCEP. Being a member states of these agreements shows its interest to be a global player and demonstrates its determination to develop the national economy at a vigorous pace.
Important attributes:
transparent and independent legal and judicial system;
efficient business environment;
a pro-business,
open economy
Although Singapore is geographically small in size, it has developed the reputation of being a leading nation to carry out international business. There are a number of driving factors behind its success such as its stable political environment, transparent and independent legal system, favorable tax regimes and world class infrastructure. Famous with its robust anti-corruption laws, the government of Singapore fosters a business friendly regulatory atmosphere. Due to there being no capital gains tax, dividends tax, estate tax or inheritance tax, many people view the tax regime as positive for business to be conducted.
As a member state of the ASEAN, Singapore assumes a leading role among the other Southeast Asian countries due to its remarkable economic status and excellent comprehensive strength. Despite Singapore being a global business hub offering countless opportunities and advantages for global market expansion, the market remains highly competitive and dynamic.
Important attributes:
low corporate tax rate;
positive investment environment;
world-class infrastructure
Located in the southeast sea of the Chinese mainland and with a population of about 23.6 million, Taiwan has grown into a high-tech hub in Asia. Since the 60's, Taiwan has carried out an export-oriented industrialization strategy and achieved rapid economic and social development. It has been recognized as an advanced economy by institutions such as the World Bank and the International Monetary Fund (IMF). Taiwan also ranked as no. 15 out of 190 countries on the World Bank's Ease of Doing Business list in 2020.
With advanced manufacturing and high-tech industries, Taiwan leads the world in semiconductor, IT, communications, electronic precision manufacturing and other fields. Its economy is dominated by small and medium-sized enterprises rather than large enterprise groups. International trade is the economic lifeline of Taiwan and its electronic information industry plays a pivotal role in the global industrial chain.
Important attributes:
strong high-tech development;
mature labor market;
solid economic foundation
With a population of about 52 million people, South Korea is one of the most densely populated countries in the world. However, despite its lack of natural resources, there is a large supply of skilled labor which has allowed South Korea to emerge as leading nation across many industries. As a founding member of APEC, the World Trade Organization and the East Asia Summit, South Korea is a developed mixed economy. Furthermore, it is also a member of major international organizations such as the OECD (Organization for Economic Co-operation and Development) , the G20 and the United Nations.
Korea is home to one of the world's most dynamic economies and was regarded as the world's 12th largest economy in 2020 according to Investopedia. The manufacturing and service industries play a critical role in its economy as the output of semiconductors, electronics, automobiles, shipbuilding, steel, chemicals, machinery, textiles, cosmetics and other industries are all among the world's top 10. The IT industry of South Korea has been one of their most outstanding industries in recent history. In addition to the world-renowned high-speed internet services, its flat display devices such as memory, liquid crystal displays, plasma displays, and mobile phones also play a leading role in the world.
What INS Global can Do for You?
If you are considering expanding your business into Asia, INS Global is ready to help you wherever you want to go. International business expansion means a lot of opportunity, but it is accompanied by various challenges and time-consuming processes such as familiarizing your business with local regulations, employment laws, tax policies and other business related issues. Additionally, there are other challenges like culture shock and language barriers that may make your transition even more difficult.
INS Global can provide you with the expertise you need. Our advisors can give you the suitable and useful advice on the expansion of your business, whilst taking into account the current needs and long-term development of your company. Contact us now to get your business up and running in your targeted country.