The Chinese market is not very homogeneous. Keep in mind that China is huge; consumption habits are different across regions, ethnic groups, etc. However, these consumption habits tend to be the same in large cities and in the new Chinese middle class.
Although Chinese is gradually going though westernization, they should not be seen as European and American consumers. Cultural differences have indeed a significant impact on the way they eat and shop.
Conformity to societal trends is more popular than in some other countries, meaning businesses can benefit from following fashion trends as they emerge. Social recognition and the principle of "face" are factors that may partially explain their consumption choices.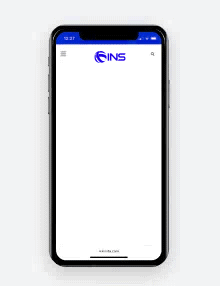 In a hurry? Save this article as a PDF
Tired of scrolling? Download a PDF version for easier offline reading and sharing with coworkers
In a hurry? Save this article as a PDF
Tired of scrolling? Download a PDF version for easier offline reading and sharing with coworkers.
Fill up the form below 👇🏼
Your download will start in a few seconds. If your download does not start, please click the button:
What Products Do They Use?
The main spending of Chinese households are everyday life consumer products, such as food, clothing, household goods, health, transportation and communication, housing, but also education, culture and recreation.
Child consumption also has an important place in China's household budget. They increasingly look for quality when it comes to products for their children. We are witnessing a new phenomenon where the child is king, so families want to give their children everything they want, studies and a comfortable life.
Beyond these features, the Chinese like to consume products well known, big names or brands with a good reputation. Price is often taken as an indication of quality. It is socially well seen to wear luxurious clothes and drive around in big cars.
Moreover, the Chinese trust Western brands, they are renowned for their quality, particularly in the field of food or clothing. It is, for this reason, that many European brands are imitated, they have very good reputation among the Chinese middle class. A product which was imported and with a 100% Western label, will probably be bought specifically for this reason. The Western origin of a product is a sign of quality.
How Do They Interact With Vendors?
Chinese consumers buy a lot online, especially on Taobao. Many workers go daily on these online websites to order products. There has even been a new phenomenon of consumers who go to the store to try and choose a product, but will have it delivered directly to their homes, buying via the internet. It is essential for a company in China to offer its products online.
Creating a website or e-store in China may be relatively straightforward with the partnership of a Chinese national. This kind of linguistic support will be especially useful in using search engines to properly reach the consumer market. China's middle class are especially interested by the variety of online stores available, more so than physical locations according to some studies.
To offer products online also means that you must be available to respond quickly to consumer questions. Chinese consumers generally question the sellers before buying a product. They may be hesitant when it comes to buying certain fashion brands, so having constant support would be essential to grow your business.
How You Can Improve the Way You Interact 
From a legal point of view, in-country partners can help to certify that products have been wholly obtained in a way that allows consumers to determine the country of origin for products like fashion labels. For now, foreign brands can still benefit from the demand for luxury goods.
It is important to respond as soon as possible to "win" a sale. If the answer is delayed, consumers will not hesitate to go to a competitor and buy another product. The reactivity is very important in these cases.
Online shopping sites also typically offer special deals to grow their online presence such as free shipping. They will also heavily market during "shopping holidays" like the infamous "singles day", or 11.11.
International Recruitment in China
What Are the Reasons for Them to Choose a Product?
The first reason that motivates a consumer to choose a product is belonging to a group. Chinese consumers will prefer to buy a product that has a good reputation and is recognized. This will allow them to be identified to a group. Imitation is important in the consumer's choices.
Middle class consumers in China are often compulsive consumers. By browsing online retail sites, they will be interested in a product and will be pushed to purchase by discounts or small gifts.
Negotiating is an integral part of the consumer culture in China, so many will prefer to buy a discounted product. Price is an important criterion in the choice of Chinese consumption, with the image of a better price having being "won" being especially valued.
However, consumers are not always loyal to a brand in the long-term. With websites, they can compare two products and their price in one click. They will not hesitate to switch to another product or brand if a competitor offers them a better discount or a gift.
Unlike European consumers, the after sale service does not seem to be the criteria that encourage Chinese consumers to buy.
It is therefore important to highlight the European side of your products as a guarantee of quality, the history of the brand and to be physically present in the market in order to respond to the online questions of the consumers.