Jack Ma and Pony Ma, respective owners of Alibaba and Tencent are merging to create a new company that provides a wide range of Chinese e-commerce services from movie purchases to food delivery.
Jack, founder of Alibaba Group Holding Ltd., and Pony, founder of Tencent Holdings Ltd., are mutually working together for the second time this year by combining two startups they've financed separately. The Alibaba company Meituan.com and Tencent company Dianping.com, which have been competing in offering local services online, commonly said last Thursday they would merge. Under their agreement, Wang Xing, chief executive officer of Meituan, and his counterpart at Dianping, Zhang Tao, will run the new company as co-chairmen and co-CEOs.
As examples, the companies operate websites similar to group-buying provider Groupon.com. Together they represent a large portion of the Chinese online shopping and online stores market. These services have become increasingly important due to the internet promoting national holidays a such as "singles day (11.11)" and allowing easier business to consumer platforms for individuals to sell in China.
NOTE: This article was originally written in 2016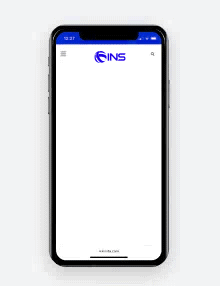 In a hurry? Save this article as a PDF
Tired of scrolling? Download a PDF version for easier offline reading and sharing with coworkers
In a hurry? Save this article as a PDF
Tired of scrolling? Download a PDF version for easier offline reading and sharing with coworkers.
Fill up the form below 👇🏼
Your download will start in a few seconds. If your download does not start, please click the button:
Upcoming Changes to Chinese E-Commerce
Reports suggest the merger will create a company valued at $20 billion (127 billion RMB). Their merger would create the country's biggest online service providers.
Web giants Alibaba and Tencent have invested billions into the companies that connect users to local services. The number of online shoppers in the world's second largest economy grew by 13% to 374 million in the 12 months to June, according to the China Internet Network Information Center.
Such merging deal will create a leading position, just like the two men did earlier this year when they combined Didi and Kuaidi to establish a dominant player in ride-hailing services that could fend off Uber Technologies Inc.
Joining forces may allow the longtime rivals to divide China's most promising Internet businesses between them, boosting their own profits while literally wiping out any competitors. It would also potentially save billions on digital marketing to Chinese consumers.
Jack Ma, 51, and Ma "Pony" Huateng, 43, have been rivals almost since the Internet industry began to take off in China. Jack Ma started Alibaba from his Hangzhou apartment in 1999 with $60,000 and built it into the leading Chinese e-commerce company in the country. Pony created the instant messaging service QQ for Tencent in Shenzhen in 1999 and now has user base of more than 1 billion for his messaging, games and other services.
Both companies currently lead the national digital commerce industry, with a wide range of popular services such as live streams or short videos, social network platforms, and online sales.
The two companies have traded positions as the most valuable Internet leading entity in China, with Tencent currently ahead. Jack has a higher personal net worth at $26.7 billion, compared with Pony's $17.6 billion, according to the Bloomberg Billionaires Index.
The two men have been competing for years with acquisitions and driven the value of Internet deals involving Chinese companies to $58.4 billion this year, already almost double the amount for 2014, data compiled by Bloomberg show. In the current deal, Meituan's shareholders will own about 60 percent of the combined company, which will be valued at about $15 billion.
Their alliance poses a threat to Baidu Inc. Chairman Robin Li, the third giant of China's Internet who has also targeted what's known as the O2O market. Baidu, the leading search-engine in China, is investing $3.2 billion over three years in its own provider of local services. Baidu's Nuomi is the third-largest player in group buying with 13.6 percent of the market share, according to Analysys.
"The market is still at an early, fast-growth stage, which means it's too early in the game to decide who the ultimate winner's going to be," said Kaiser Kuo, a spokesman for Baidu.
The deal comes as venture financing is becoming more difficult to obtain in China amid the slowing economy and wobbly stock market. Many Web startups that had been burning cash through big incentives to draw customers are facing pressure to cut their losses.
The current merger could provide advantages for both sides: It would let the Alibaba and Tencent-backed startups avoid competition with their closest rival, potentially saving money on subsidies and allowing them to collaborate on future efforts.