German enterprises have for a long time realized the commercial potential Asia has on offer, and as such, have made their presence known in the region over the past 2 decades. The Asia Pacific (APAC) region accounts for almost 60% of the world's population, with China and India each having populations of more than a billion. It offers a large, diverse market that is continually developing, making it an important region for German enterprises. Let us explore the importance of the APAC region to German companies, key countries in the region and the challenges companies may face when expanding.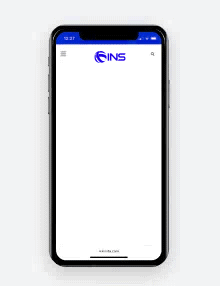 In a hurry? Save this article as a PDF
Tired of scrolling? Download a PDF version for easier offline reading and sharing with coworkers
In a hurry? Save this article as a PDF
Tired of scrolling? Download a PDF version for easier offline reading and sharing with coworkers.
Fill up the form below 👇🏼
Your download will start in a few seconds. If your download does not start, please click the button:
The Importance of the Asia Pacific Region
The last two decades have seen the rise of the APAC region, characterized by fast moving, diverse economies, they have presented significant opportunities to those enterprises who are willing to assume the risk. For companies that have chosen to expand to Asia, success is far from inevitable. With as much opportunity the APAC region presents, there's an equal amount of obstacles that arise. With tremendous cultural differences, regulatory barriers, a lack of understanding the local markets and volatility of the markets in the region, companies entering APAC have their work cut out for them.
With the shift of global economic power from more developed economies towards emerging markets, a bright light has been thrust upon APAC. German companies in particular have enjoyed considerable success in Asia, as we see companies like Schaeffler, SAP and Bosch continually expanding throughout the region. Whether it has been to sell high quality products, benefit from low-cost manufacturing or to take advantage of the incredible potential the APAC market has to offer, this region has become essential for a large amount of German firms.
Where Do German Companies Setup in Asia?
German Companies in Singapore
Singapore dominates the APAC region as the preferred location for regional headquarters and is currently home to more than 60% of German APAC headquarters. With its geographical position in the heart of Asia, this gives firms easy access to many other countries in the region. There are a number of reasons for Singapore being a prime choice for these firms, such as:
Singapore ranks first in the region in terms of ease of doing business, according to the World Bank.
Singapore offers significant protection for intellectual property, which makes it highly appealing for western firms wanting to do business in Asia.
Finally, Singapore has a high caliber of talent and a large talent pool, which is an important factor for German enterprises as many of them see the value in investing in local management.
Comparatively to other countries in Asia, Singapore is perceived to provide geopolitical stability amidst tensions rising with other countries in the region. Singapore is also noted to be innovative and keeping up to date with developments in digital trade. They have put in place formal legal regulations and standards aimed at regulating data management, e-commerce and Intellectual property. A 2017 Bloomberg Innovation Index ranked Singapore as 6th in terms of innovation, illustrating its commitment to progress.
German Companies in China
Even though less than 15% of German companies have their regional headquarters in mainland China, it does not mean that German companies have overlooked the importance of the middle kingdom. According to the Asia Times, there were around 5,000 German enterprises operating in China in 2019.
With a continually growing middle class and an increase in spending power, it is no wonder German firms have looked to capitalize on opportunities. An example could be seen with the German retailer chain ALDI, where they had entered the market after seeing the likes of Tesco exiting a few years earlier and Carrefour making a gradual exit in 2019. Aldi has now expanded to having 4 stores in China in under 2 years, despite the outcome of their predecessors.
In China, German companies face fierce competition from local competitors who may have significant advantages, as well as a great deal of understanding and adaption towards the Chinese consumer market and its trends. Nevertheless, German companies enjoy a stellar reputation and high demand amongst Chinese consumers and producers alike, for producing high quality, reliable goods. Now, it is no longer only German engineering and manufacturing firms that operate in China, as you find German companies entering other industries such as chemicals, consulting, F&B and computer software.
However, in China, Germans firms are equally met with a multitude of challenges, one of the foremost is that of local managerial talent. Most German firms in China have difficulty with not only recruiting top talent but also retaining these talents (Odgers Berndston Industrial Practice). German firms deem China to be particularly difficult to recruit top talent in, as enterprises have the task of finding leaders with the correct combination of language skills, industry experience and global exposure (Odgers Berndston Industrial Practice).
German Companies in Other Parts of the APAC Region
Embracing the opportunity Asia presents, German companies have built extensive sales networks throughout the APAC region, while also investing in R&D and manufacturing. While China is still the world's manufacturing hub, the Chinese economy is being transformed from being manufacturing based to a consumer based economy. As such firms, heavily invested in production are looking to reshuffle their supply chains, as the cost of production increases. Large manufacturing chains, like those in the automotive industries are moving down into Vietnam, Thailand and India; while the production of computers is being taken out of the mainland and into Taiwan.
The trade war between the US and China has further encouraged businesses to diversify their supply chains, and for many industries the spotlight is now shifting to Vietnam. From footwear to furniture, exports are increasing in the country. Despite Vietnam not having the infrastructure China has built up over the past few decades, and there may be limits on their current capabilities, continued investment in facilities, roads and ports may result in it being one of the most important manufacturing hubs for western enterprises.
Challenges German Companies Should Anticipate
Even though there has been a great deal of growth in the APAC region and there is continual expectation of increased profitability, there are still various roadblocks that may be encountered. Some of the challenges they face are:
Diversity in characteristics across the region 
Although geographically many of the countries located in the APAC region may be close to one another, there may be stark differences between them. Variations in infrastructure, political stability, regulatory framework and resources, among other things, require different strategies to be implemented in different locations. A one-size fits all approach cannot be applied if an enterprise wants to be successful in the region.
Despite the fact that many German enterprises are of the opinion that developing local leadership talent is vitally important, many German companies are still behind British and American companies in their management development strategies. Even though in Singapore and India, German companies are developing in their trust of local management, in the majority of countries across the region they experience a great deal of difficulty integrating local leadership. The German approach may be too formal and not agile enough for the dynamic Asian market, and therefore may require some sort of adjustment to the style and culture of the region.
Even though German companies may maintain a stellar reputation across APAC, more than 50% of them are worried about a decline in demand, according to the German Chamber of Commerce Abroad (AHKs). This is partially due to an increase in global competition. As with the automotive industry, two decades ago, the big players were either from the US, Germany or Japan; now we are seeing an emergence of strong competitors from the likes of India and China. The same can be said for an array of different industries, such as high tech and manufacturing. While German firms may still experience some sort of growth, their Asian counterparts are making strides in the catch up game.
Even with the dynamic change in the region, it is evident that German companies have and will continue to be successful in Asia. However, in order to continually being successful, it is important that they are able to adapt to the specific markets they participate in, while maintaining their own principles, high quality and attention to detail.
If you are a business considering entering the Asia Pacific region, our experts are able to assist you with your expansion. INS Global has expertise across a multitude of disciplines such as recruitment, employment solutions, company incorporation and many more. Get in touch with us today and let us simplify your global expansion.