Mexico's key geographic location and economic opportunities make it a strong candidate for companies looking to expand overseas. This article tells you how to pay independent contractors in Mexico. It also explains the details of contractor payroll so that you can avoid any potential risks and errors.
Expanding to the Mexico market can give your company a foothold in a Latin American market benefitting from recent global trends. The reduction in costs it can entail may also boost your workforce with skilled labor for lower salaries. Whether you're new to Mexico or have been established in the country for some time, you may need specialized short-term workers for specific projects.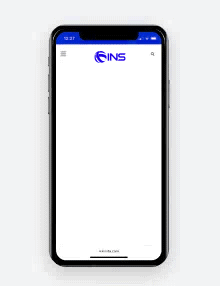 In a hurry? Save this article as a PDF
Tired of scrolling? Download a PDF version for easier offline reading and sharing with coworkers
In a hurry? Save this article as a PDF
Tired of scrolling? Download a PDF version for easier offline reading and sharing with coworkers.
Fill up the form below 👇🏼
Your download will start in a few seconds. If your download does not start, please click the button:
Hiring Contractors in Mexico
You don't have to have a physical branch of your company to hire contractors in Mexico. You can hire remotely or through a third-party organization like a PEO or EOR.
Companies cannot treat contractors in Mexico or classify them the same way as employees. Some of the main areas of distinction are that contractors do not have set work hours or a fixed salary, and use their own workspace and work tools rather than receiving them from the employer.
If you make any classification errors, you will have to pay expensive fees and fines, including potentially years of back taxes.
Private foreign companies are recognized as legal entities in Mexico and can hire legal independent contractors for projects or specific work. It is crucial to ensure that your contractor has met local standard regulations, as hiring a contractor incorrectly will result in penalties and lawsuits.
Contractors in Mexico do not receive employee benefits from their employers, nor do employers need to withhold taxes for them. Independent contractors file their own income and social security taxes.
How to Pay Contractors in Mexico
You must maintain a timely, legal, complaint payroll for independent contractors. By paying your contractors correctly and efficiently, you establish a good relationship with them, which improves their productivity and makes them more likely to want to work with you in the future.
Most independent contractors work for several companies simultaneously, so if you are lagging in payment or making legal errors when running payroll, they will be less willing to take on your contracts or projects.
Here are the four most common payment terms for independent contractors in Mexico:
This can be done both locally and internationally. Using the SWIFT network moves money quickly from your credit card or company bank account to the contractor's account. It is a simple and secure method of transferring payment.
However, it can take up to five business days for the transfer to go through. You may also have to spend more on transfer fees and exchange rate costs.
There are several different online payment options, such as PayPal or Wise. A digital bank account makes payment much faster and can be completed with a click.
There may be regulations around online payment, though, and you need to ensure it is counted as a legitimate form of payment. Transfer and exchange rate fees can also be relatively high using these options.
A contractor payroll service is an all-in-one solution that allows you to pay contractors quickly and safely. The service takes care of all details around contractor payments, including exchange rate fees, and deposits the payments punctually to the contractor. Some platforms also offer additional services, such as contract assistance and regular payroll reports.
4. Contractor Payroll Platform
This payment method involves a prepaid check that can be cashed anywhere. It is not typically used as it requires the physical check to be sent by mail, which can cause delays and security issues.
The Pros and Cons of Hiring Contractors
Hiring independent contractors in Mexico can quickly solve a wide range of needs. Here we outline some pros and cons so you can hire contractors prudently and safely.
Low Costs and Quick Results
Hiring an independent contractor saves you on recruitment and onboarding costs. Unlike with employees, you don't have to give contractors paid time off, health insurance, or other employee benefits. Because contractors work on their own time, they usually complete projects quickly, and you'll get your results more promptly than you would with traditional employment methods
Modern technology has allowed contractors to work for clients regardless of location. You can hire international contractors from countries with lower labor costs, save on expenses, and bring different kinds of talent onto your workforce without having to expand your offices physically.
Potential for Misclassification
Incorrect classification is when you treat a contractor as an employee. Some examples include giving them a salary or managing their work schedule.
Hiring contractors raises the risk of classification errors more than hiring employees. In other countries such as the US, this can mean being able to supply W-9 forms when needed.
IP and Data Protection Risks
Working with contractors overseas or remotely can be an effective and convenient way to get projects done. Still, there's also the potential issue of IP and data theft. Even if an IP is protected in your country, it may not be in the contractor's location, so it's essential to understand the IP and data protection regulations in both countries.
Hire and Pay Contractors in Mexico with INS Global
Hiring and managing your employees or independent contractors doesn't have to be complex or lengthy. INS Global's PEO and EOR services in Mexico can help you offer legally secure payroll for all your contractors.
Our legal team will ensure the compliance of your workers, and we will also keep track of any changes or updates in local laws and help you apply them as necessary.
We can help you simplify HR worldwide, including taking care of employment tax and payroll tax management, whether you are a large corporation or small business.
INS Global has been helping business owners expand successfully for over 15 years. We are committed to guaranteeing swift and safe market entry for any business that wants to expand overseas.