Perhaps you have recently made your entry into the Chinese market or are planning to do so. While your priority right now might be growing your presence in the new market, the truth is that unless your team is made of the right talent, you may find that your business venture is making no tangible progress. This guide will explain the main factors involved to recruit in China.
For Western multinationals, attracting suitable talent has always been a major challenge in emerging markets. Historically, however, multinationals have traditionally enjoyed a huge advantage in that local workers have always viewed multinationals as employers of choice. 
This is because they offer better career prospects and higher status than local companies. That attitude is shifting quickly, and a fast-rising section of high-potential Chinese workers now view local employers as a better bet.
Before you even initiate your hunt for local talent in China, it is important to note a couple of important factors. This is what will equip you to face any challenges you might face by giving your company vital clues on how to market your venture successfully to prospective employees. 
At the end of this guide, alternative methods of navigating the Chinese talent market are discussed, which are also likely to hold the key to success in investment in China in the days ahead.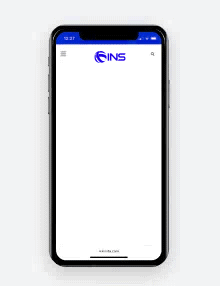 In a hurry? Save this article as a PDF
Tired of scrolling? Download a PDF version for easier offline reading and sharing with coworkers
In a hurry? Save this article as a PDF
Tired of scrolling? Download a PDF version for easier offline reading and sharing with coworkers.
Fill up the form below 👇🏼
Your download will start in a few seconds. If your download does not start, please click the button:
Understand the Current Status
The first major challenge on your hands will be to understand the Chinese economic and demographic backdrop. China, in a matter of only twenty years of rapid economic growth, has been turned into a market economy from a planned one. 
Simultaneously, China is experiencing a population that is aging plus a working force that is comparatively smaller mainly due to the One Child Policy. These changing national demographics combined with a fast growing market economy have led to significant talent shortages.
The second major challenge you will encounter is the current competition within the country. The prospective employees are the kids born in the 80s and 90s, China's Gen Y – fresh graduate with a strong desire to further their learning as they enter the earning world. 
The reputation of Western companies, however, has taken some beating during the recent economic crisis as Asian companies have continued to grow beyond imagination. Now China has many successful and booming domestic firms, leading to lots of companies, both multinational and local vying for the available limited talent.
Attracting the Right Talent
Upon entering the Chinese market, you quickly come to the realization that yours is not the only company seeking to recruit the finest talent in the Y Generation. It is evident there is a shortage of talent due to the intense competition, and you must become a strong competitor. 
A recent Universum survey identified the leading 5 attributes that Chinese university students look for when looking for their ideal employer:
Competitive base salary
High future earnings
Clear path for advancement
Professional training & development
Good reference for future career
 
In China, to successfully attract talent, you must put in place a strong branding strategy that clearly makes you stand tall among employers. To effectively recruit the right cadre of Chinese professionals you need know and have the right recruitment insights and latest data. 
It may interest you to learn that some of the leading recruitment channels that you can effectively use in recruiting professionals in China include job boards, recruitment agencies in China; personal or private networks, career/job fairs, and resume upload databases.  
5 Pointers That Will Keep You Ahead
Having looked at the above facts, it is important to consider factors that will ensure that as an employer, what you are offering appeals to right talent.
1. Keeping Up Your Competition
Gen Y, according to the Universum survey, are not just looking for financial benefits, but good future career development prospects. The challenge you are going to face is that lots of local Chinese companies are now in a position of offering new employees better opportunities compared to what many Western companies are capable of doing. 
Many now have excellent training packages and fast-track promotion schemes meaning that if you are to stay competitive, your company too must become lucrative by offering exciting opportunities for further training that promise career advancement.
Demonstrating Value
What this means is that essentially you must clearly show your prospective employees that the position or posts on offer are not dead ends, but that they hold the master key capable of opening a diversity of opportunities. In your employer branding, demonstrate clearly that available opportunities are credible and tangible. 
So, as you assemble your recruitment strategy, the following question may be worth considering: What opportunities to progress are being provided to your employees by this role? Your answer to this question must be conveyed clearly.
2. Keep Track of the Basics
Do not by any means forget the fundamentals of attracting new talent. A quick reminder:
It doesn't matter what incredible opportunities your company is offering or how good your work culture is, the basic fact is that people work so as to earn money. If your money is not good enough, people will obviously look elsewhere. Because China has reached a critical labor shortage stage, you might have to be ready to pay higher wages than you might have expected.
People will find out if your company is a good employer, and they will approach you. Similarly, if you are not, they will find out and avoid you.
The priority career goal identified by most Chinese students is to attain a good balance between work and life. This desire should be reflected in your working hours.
In China, there are always specific times each year when more people are hunting for jobs. This tends to come immediately following the Chinese New Year, a time when significant personnel reshuffles take place, often due to financial reasons. It pays to be ready for such rush seasons.
People are now looking for relationships between employer and employee that are more intimate. Central to HR is personalization, something you can only ignore at your own peril.
Often, an alluring location plays a significant role in influencing career choices made by people. Very often it becomes the final deciding factor in choosing where to work. 
The Chinese are increasingly becoming more sedentary when it comes to their career choices. They are now less willing to move to the 1st tier, large cities like Shanghai and Beijing when more openings are arising in booming 2nd tier cities. Therefore, wisely consider your location: while 2nd tier cities may be somewhat less competitive, they do not lack talent by all means.
When it comes to knowledge regarding taxes, social security, housing and education allowances, you must be at the top of it. If you can show potential employees that you are not only organized but conversant with all possible HR complications they will feel more comfortable when considering you as a potential employer.
3. Offer a Job with Meaning
Increasingly, the Chinese people are looking for employment that has more meaning: employment positions that have challenges, purpose, a scope for creativity, employment that recognize achievements and not merely 'a job.' They want an enriching step that leads to a respectful and promising career path. 
To be successful, your recruiting strategies must demonstrate that the employees who are joining your company are going to follow a clear progression path, both professionally and personally.
Employers, in response to this, are now adopting an employee development approach that is more personalized through providing individual development plans and career-building support. Ensure such details are included in your strategy, so that prospective employees will understand that by joining your team, they will be much more than merely another statistic in the company database.
Lots of businesses rush in and proceed to recruit without first conducting any advance research, only to end up noticing that their good talent is quickly being lost to pioneering and innovative Chinese companies that have developed smart recruitment strategies. In China, never make the grace mistake of underestimation: here, you are pitted against some of the world's most innovative strategists. 
You won't come up with a great plan until you think outside the box regarding your recruitment strategy, and not simply keeping up with what is trending – always stay at least 3 steps ahead.
4 Ways to Improve Your Recruitment Strategy
These are some of the ideas that can assist you in doing exactly that:
Try catching them in their early days through forming useful links with their schools

, mid-level colleges as well as universities. This way your company or brand becomes an easily recognizable name. You may consider initiating teaser sessions designed to give insights into your company culture to the students, imparting business knowledge through publications and seminars that highlight your reputation as a knowledgeable company. 

Stay prominent through the use of diverse social media Endeavor to make your company well-known in the social spaces commonly frequented by young people most: cyberspaces. Large advertisements placed in the street are realistically pointless when you consider the fact that most of your prospective employees spend more time on their smartphones, with heads bowed down. Popular social platforms like WeChat and Weibo are used extensively in China by college and university students. Additionally, there are many recruitment sites like Zhaopin. 
In the West, students are frequently sent to different types of networking events with the goal of meeting potential employers. In Chinese culture, networking is also a big thing although here it goes by a name that is slightly different: Guanxi. This is a more dignified and accepted form of nepotism. Trust between various parties is gradually built through relationships that are mutually beneficial. New opportunities discovered, new doors might be opened through Guanxi, and new important contacts can be made. 
Remember that the key is localized knowledge, and it is only with adequate creativity and innovation that you will stand a good chance of effectively competing against Privately Owned Enterprises (POEs) and Chinese State Owned Enterprises (SOEs).
5. Be Culturally Sensitive
It is very easy to assume that upon entry into the Chinese market that all your imported Western work culture and ethos are going to serve you well. It is important to remember that you are in China. 
Unless efforts are made in terms of catering to the customs of your employees, all your talent recruiting endeavors may seem to be making no headway. Often, companies in China play the powerful National Pride card as they recruit, and the appealing concept of 'keeping it Chinese' is a popular rhetoric found among the young Chinese job seekers. 
In recent years, national loyalty has increasingly been playing a big part in deciding who the most attractive employers are. Research done by Universum indicates that as of now, 7 out of the top 10 top employers are local Chinese firms.
One significant gesture that could greatly assist your efforts is ensuring you mark and celebrate important Chinese holidays. Regular celebrations and cultural festivities help in developing a strong and lasting sense of camaraderie among your team members. 
In this culturally sensitive country, always remember the power behind 'Chinese Whispers.' Here, word spreads quite quickly and therefore, if your local employees feel you value them, you will quickly build a better reputation in the eyes of prospective employees.
Integrating Foreign Employees in China
Another important aspect to remember is the balance between foreign and Chinese employees. Foreign workers are often depicted as holding positions of more privilege in company organizational hierarchies, for no good reason except the fact that they are foreign. As their careers progress, the last thing members of the Gen Y want is to hit a glass ceiling.
If prospective employees come to learn of any imbalances existing between Chinese colleagues and foreign workers, with the foreigners having better odds of promotion, or where Chinese workers feel discriminated against, all your attempts at successfully attracting talent will be severely hindered. In such a situation, the famed Chinese Whispers will come into play with damaging impact.
For a successful entry and subsequent business success into any new market, talent acquisition is among the most important considerations. This applies especially to a market that is ever changing like the Chinese one. 
One strategy that is proving important in identifying suitable talent in China is using professional headhunters. Consulting firms utilize their vast knowledge of the labor market in China and their local networks to assist you in identifying talented professionals to match the needs of your company.
Some of their databases contain hundreds of professionals that include the cream of Chinese graduates, and they employ flexible tools in screening candidates that will offer the best match for your needs.
Currently, the leading 2 job boards being used in recruiting Chinese professionals are
51job.com (39%)
zhaopin.com (32%)
Despite implementing all the above strategies, perhaps things are still not working or even getting worse. The market simply doesn't appear to have adequate expertise to serve the fast-growing local market demand, and your company is struggling hard to find and hire the right professionals. You may even begin to question your wisdom in moving into this new Asian frontier.
While the above scenario may sound rather too melodramatic, the truth is that having an ace-up-your-sleeve, a contingency plan that you can fall back on has never been known to cause any harm. An alternative course of action is good when you find yourself at rock-bottom in terms of your talent acquisition efforts in China.
The important thing is never to give up hope for there are always other options at hand such as talent cultivation.
Cultivating Talent 
The concept underlying this is that when you are unable to find the right talent or when the talent prefers going elsewhere, make the talent yourself: DIY talent cultivation. In the West, training programs and graduate schemes have been employed successfully for many years. 
These are looked at as the first career step for fresh graduates making their entry into 'the real world.' These schemes allow companies and organizations to fine-tune passionate young and fresh graduates into future talented members of staff.
Currently, leading recruitment channels, by market share that are worth looking into include
Personal and private networks (51%)
Career events/job fairs (36%)
Job boards (35%)
Professional recruitment agencies (35%)
Resume upload database (32%)
 
The concept is, however, still in its early infancy in China. When you institute some careful planning and foresight, this is a strategy that can be used by your company to great advantage. Rather than go fishing for the needed talent, this innovative alternative allows your company to fish for talent potential, which is certainly available in plenty in China.
While this might appear more like a measure of last resort, the truth is that aging Chinese population structure is not going to shift soon, and the market in China is growing rapidly. So a real possibility exists that the shortage in talent may worsen in the country. 
Graduate schemes and training programs have the potential of turning into a long-term viable solution to the current talent shortage in China, an approach worth considering.
When your company is recruiting talent in China, there are lots of angles to look into. However, by simply investing your time into formulating a formidable, winning employer branding strategy and crafting your value proposition for the employee, you can successfully target the right local talent. 
This demands you become innovative, competitive, sensitive, and appreciate the importance of localization. If the talent pool runs dry, of course, remember as stated above, other options are always available. 
Certainly, in the long-run, the talent challenge in China may become less strenuous than it currently looks. It could become a temporary thing mainly because much of the sentiment shift regarding employers may be due to the slowing down of the global economy. 
For now, however, Western recruiters must cope with the smaller number of available prospects and be ready to do tough battles to win them. 
If you are looking to hire the best talent in China, you can always partner with an Employer of Record China who will help you along the process. Contact INS Global Now!