Professionals sent overseas on projects need special attention. Their families, too, need help in things like healthcare, academics, insurance, and other advantages. International Human Resource Management means providing all these same services with the added difficulties of overseas work.
A range of problems will influence HR matters related to the above, needing a closer look. This articles explains a number of ways these complex matters can be simplified, no matter where your local entity is located.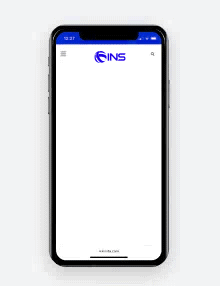 In a hurry? Save this article as a PDF
Tired of scrolling? Download a PDF version for easier offline reading and sharing with coworkers
In a hurry? Save this article as a PDF
Tired of scrolling? Download a PDF version for easier offline reading and sharing with coworkers.
Fill up the form below 👇🏼
Your download will start in a few seconds. If your download does not start, please click the button:
What Is International Human Resource Management?
Typically, International Human Resource Management (IHRM) looks like human resource management for local employees in many operating ways.
IHRM requires many of the same processes in terms of functionality but needs a lot more attention to detail. Differences in labor laws that exist between countries can make matters even harder to manage. Similarly, the potential for large fees or fines increases due to unfamiliar rules.
The functions of IHRM include employment, screening, performance evaluation, payroll, training, employment law, and so on.
Diversity in the workplace is becoming increasingly popular in large businesses. Hiring people from other cultures creates greater workforce diversity while also raising the need for specific IHRM strategies.
Employee relationships become essential to keeping a firm's internal functions going while ensuring its international business and strategies progress.
As a result, IHRM can be seen as the collection of tasks associated with human resource functions on a global scale. These include recruitment, talent management, pay, and mentoring, especially focusing on global organizations.
How Can I Incorporate Strategic International Human Resource Management into the Workplace?
Strategic international human resource management (SIHRM) is strongly connected to the firm's business strategy. We can define SIHRM as the management of human resources following the expansion of a global organization.
Accordingly, firms using these ideas are typically found in an evolving, connected, and very competitive globalized economy.
More specifically, SIHRM involves understanding, researching, implementing, and altering required HR functions. This is best done both internally and externally within a new global mindset.
The goal of SIHRM is to empower any corporation, regardless of size, to be internationally successful. Strategic international HR management is vital to the global expansion of many businesses.
The Differences Between International HRM And Domestic HRM
Managing individuals across international borders means distinguishing international human resource management from domestic human resource management. This is in the number of functions required, and in the level of difficulty and complexity required.
International human resource management handles at least three categories of workers:
Parent-Country Nationals (PCNs) – Professionals who are citizens of the country in which a company's headquarters is positioned.
Host-Country Nationals (HCNs) – Talents from a nation where the corporation has a branch, or a production plant.
Third-Country Nationals (TCNs) – Individuals working in the business's home or host region but who are not citizens of either.
International human resource management also entails managing project issues concerning multiple regions, such as overseas assignments, relocations, and cross-cultural challenges.
International HRM Differs From Domestic HRM in Six Ways:
A larger range of activities (potentially including housing, transport, etc).
A more diverse range of employee backgrounds and needs
Increased engagement in an employee's private life.
Higher flexibility required over time as a company's strategic international position evolves.
A greater exposure to regulatory errors as a result of new or unfamiliar labor requirements.
A more regular need to research changing labor laws worldwide and update internal systems accordingly.
What Are the Challenges of International Human Resource Management?
International human resource management includes significant obstacles on several grounds. As such, these challenges are best met head-on; companies that do so early see the best chances of success later:
International employees present complications when managers work from a distant head office. Managing the operating processes of companies remotely in various parts of the world can be highly demanding.
That demand becomes problematic when coordinating efforts and keeping separate teams on track. Departments spread worldwide may be under different organizational policies and procedures. This kind of variety means the potential for friction.
Performance management systems, as an example, require new ways of thinking that integrate unique local concerns. As a result, doing this properly means developing a global mindset.
When it comes to variety and intensity, international human resource management can be complicated. Global recruitment, for example, requires understanding an array of new ideas. This includes more cultural preparation, knowledge of different payroll process matters, and unfamiliar administrative solutions for hiring overseas.
It is essential to provide career opportunities to talented employees and settle disputes at the workplace. That being said, managing these opportunities for staff worldwide can quickly take up a lot of time and energy.
How Can INS Global Employer of Record Services Help You?
An Employer of Record (EOR) can be a simple way to ensure HR needs are taken care of when expanding overseas. Through one efficient fee-based payment process, you gain a global HR services solution.
It offers:
A streamlined HR service
Less employer liability
Improved system functionality
Easily scalable service options
Rapid setup and termination times
A global Employer of Record hires your overseas employees on your behalf and acts as their legal employer. This removes the need for establishing a separate legal entity in your target market. EOR services also take care of all day to day HR functions required for your staff.
As a result, this service is most suitable for time-conscious businesses focusing on business growth in foreign countries and other critical operating tasks.
INS Global is an innovative, industry leader providing worldwide EOR services. With professional support, companies can set up and oversee employee HR needs within a matter of days in 80+ countries.
Appointing a top EOR provider like INS to manage your IHRM requirements ensures compliance. Because of this, our experts keep you familiar with the changing labor laws of every country you operate in.
Providing a safe and efficient employee experience retains your global workforce long-term. So, as a qualified EOR provider, we take time to address challenges to satisfy your employees' needs fully.