What is Multi-Country Payroll?
Payroll management typically represents the most significant part of a company's spending. However, it may also often be one of the most laborious tasks performed by an internal team of an HR department. Handling global payroll accurately is essential to the way a company operates. However, when a company expands payroll functions to multiple regions or countries, the complications and time required to manage them escalate quickly.
Even for small businesses, payroll can take up to as much as 21 days' worth of work time per year. This is why having a dependable multi-country payroll system can be a key advantage for international companies today.
Multi-country payroll means using an integrated payroll system to merge and handle payroll functions across multiple countries at once. This way, payroll processes can be tracked and performed for employees spread worldwide from a single platform.
These systems are designed to simplify payroll and HR processes but may require some expertise and experience to use correctly. For this reason, many international companies choose to outsource payroll to local experts via an HR outsourcing services provider.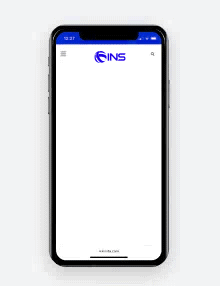 In a hurry? Save this article as a PDF
Tired of scrolling? Download a PDF version for easier offline reading and sharing with coworkers
In a hurry? Save this article as a PDF
Tired of scrolling? Download a PDF version for easier offline reading and sharing with coworkers.
Fill up the form below 👇🏼
Your download will start in a few seconds. If your download does not start, please click the button:
What are the Main Benefits of Multi-Country Payroll Outsourcing?
Working with one single system or services provider saves time that would otherwise have to split between learning and managing various local payroll systems. By processing payments in all required local currencies at one time, you reduce the time and effort required for paying employees. This ability to outsource your payroll functions to a professional provider also means you can benefit from their industry expertise, limiting your own necessary input.
Data Integration and Productivity
Merging your payroll structures into a single protected system allows you a much greater ability to track your costs and spending. This higher level of concentration means your entire global payroll system can provide constant reports and updates in real-time. You will be able to use this to give yourself a much better big-picture view of your global operations.
With this new level of visibility, you can react to market opportunities faster and make more long-term plans.
Your staff will be happier and more productive knowing that their payroll needs are being met efficiently.
Bringing together multiple regional payroll systems increases the opportunities for mistakes. So, by managing all of your payroll through a single system, you can avoid errors and boost employee confidence.
Concentrating all your employee payroll into one central system allows you to keep track of the various regulations that affect your local and international payments. This is doubly true if you choose to work with an overseas payroll services provider. These professionals can ensure you remain compliant by offering in-depth knowledge of each local administrative system.
Better Long-Term Management and Flexibility
Multi-Country payroll allows you to better future-proof your company from potential changes to local regulations. In fact, it will enable you to grow naturally and quickly when it's time to expand into a new market.
To hire and pay staff worldwide, you simply add more functions to your current payroll system. This saves you time rather than going through the compilations of setting up new ones.
How Can a Global Payroll Solution Help Your Business?
INS Global is an industry leader and provider of innovative HR outsourcing services in more than 80 countries worldwide. Our multi-country payroll solution is safe and efficient. We help you to manage employee payroll for your all your staff, wherever they are, through a single platform.
We design our multi-country payroll services to give you the peace of mind that comes with absolute compliance. When your employees and contractors are confident that their pay is managed effectively, they'll put that extra confidence into their work.
In addition, our INS Global mobility advisors use their knowledge of local regulations to increase the efficiency of your worldwide HR functions . We can give you the benefits of our decades of experience in the global market. Our current services include invoicing, payroll, employer of record (EOR) employment outsourcing, and more.
We offer efficient, accurate, and secure payroll solutions for companies that wish to save time and money. These tailored services give you security while improving your overall employee experience.
Contact our team today to learn more about how INS Global can help you improve your global payroll operations.
For monthly insights into more modern business trends, you can also follow our newsletter here: