With a growing number of businesses expanding overseas each year, more companies are becoming aware of the complexities involved in global expansion strategy. As such, many businesses who have considered expansion have come across terms such as Professional Employment Organization and Employer of Record. However, unless your enterprise has previously used employment outsourcing before, you may not really know or understand what these solutions do.
In order to avoid any confusion, this article explores these 3 terms and the main benefits derived from different type of HR outsourcing.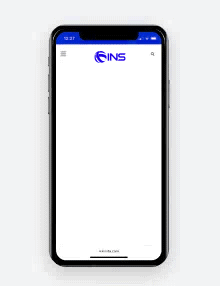 In a hurry? Save this article as a PDF
Tired of scrolling? Download a PDF version for easier offline reading and sharing with coworkers
In a hurry? Save this article as a PDF
Tired of scrolling? Download a PDF version for easier offline reading and sharing with coworkers.
Fill up the form below 👇🏼
Your download will start in a few seconds. If your download does not start, please click the button:
What is a Professional Employment Organization (PEO)?
A Professional Employment Organization (PEO) also known as an International/Global PEO, allows an enterprise to hire employees in a foreign market without the need of setting up a local business entity.
Although quite similar to an Employer of Record, a PEO is a service firm that generally offers a more comprehensive range of HR services. PEO's are generally able to assist with company setup, recruitment, on-boarding and payroll, among other services.
 There are numerous benefits that accrue to a company that decides to employ the services of PEO, such as a fast entry time, lower costs, risk management and knowledge of local laws and regulations. The biggest benefit is that it allows your company to carry out human resources operations and hire international employees, while remaining fully compliant with local laws.
 Additionally, PEO's take care of the payroll management of a company that employs their services. Payroll administration is complicated, especially when managing payroll in a different country, as there are different tax regimes and social security contributions. As such, PEO's provide assistance in the management of employee payrolls and ensure the correct tax deductions and contributions have been made.
 The use of a Global PEO is not only becoming more common, but also the more preferred option as it also provides a great deal of flexibility and ensures compliance with local regulations.
What is an Employer of Record (EOR)?
An Employer of Record (EOR) is essentially a company that takes on the legal responsibility of employing staff on behalf of your organization. This means that officially the employee will be registered as an employee of the EOR, however he or she will carry out the duties as if he were registered under your enterprise.
This is primarily done when an enterprise expands across borders to a new territory, as it allows them to remain compliant with local laws and regulations, without creating their own separate entity. 
 The major benefit of using an EOR is that your company would not have to setup its own legal entity in the country you wish to enter. The EOR will hire staff and the staff will act in the interests of your company. This is an effective means of expanding a business, without establishing a legal entity in a new country.
 Although quite similar to a PEO, the range of services offered by an EOR is not as comprehensive as that of PEO. In certain instances, you may find an EOR that offers other services, however if a company requires a complete range of HR solutions, a PEO is the preferred choice.
What is a Global Employment Outsourcing (GEO)?
Global Employment Outsourcing (GEO) is a more general term for an employment solution that it allows for HR burdens to be removed from a client and instead be managed by a Global Employment Organization. Therefore, GEO can be used to refer to PEO or EOR services, depending on the region its employed in.  
Although some companies choose to highlight a difference between a GEO service and PEO, upon closer inspection you will come to find the services offered by both of them are highly similar in nature in many countries. They both have local entities through which you can hire staff to carry out your business operations, as well as provide a range of other HR services.
What to Look for When Choosing a PEO, GEO or EOR Partner
There are a few important things to look for when selecting the correct Global PEO to help your business expand overseas:
It is important to find a PEO with an established reputation. If a PEO has been newly established they may not be familiar with the regulations and processes involved.
If you get in contact with a reliable PEO they should be able to get back to your request within a maximum of 3 days.
Do not just opt for the cheapest option, ensure that the PEO company you choose has a business license and is able to keep proper record of all employees that will be hired on behalf of your enterprise.
INS Global is a reputable Global PEO provider that has been assisting businesses since 2006. Our high quality service has allowed us to build relationships with hundreds of companies across an array of different industries, and help these companies simplify their international expansion.
From your home country, to new target markets in foreign countries worldwide, INS Global provides all the support you need to succeed. Whether your are hiring new team members or looking for the best in independent contractor global talent, we have solutions to meet your demands.
As one of the most well established Global PEO providers to all-sized businesses, INS Global has the necessary tools and expertise to assist you. This support comes in a multitude of different areas such as PEO, recruitment, payroll and tax, invoicing, benefits packages management, and many more.
Let INS Global simplify your global expansion. Get in touch with our experts today to find out more about our business expansion solutions.