Recently, the possibility of a new giant Chinese oil major forming through the merger of PetroChina and Sinopec has been in the news.
Note: This article was originally written in 2015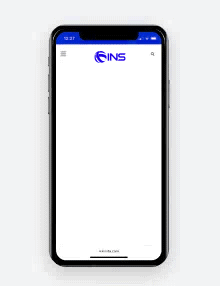 In a hurry? Save this article as a PDF
Tired of scrolling? Download a PDF version for easier offline reading and sharing with coworkers
In a hurry? Save this article as a PDF
Tired of scrolling? Download a PDF version for easier offline reading and sharing with coworkers.
Fill up the form below 👇🏼
Your download will start in a few seconds. If your download does not start, please click the button:
The Chinese authorities are considering joining China National Petroleum Corp, the parent of PetroChina, and China Petrochemical Corp, the parent of China Petroleum and Chemical Corp, better known as Sinopec. This news was first reported by the Wall Street Journal on February 18th. Despite the draft state of such discussions, the fact that the news has made it into the public domain most likely means the possibility is getting serious.
During those discussions, the possibility of a merger between China National Offshore Oil Corp, the parent of CNOOC, with Sinochem Corp was under consideration as well.
The most often cited reason for creating a mega-oil company is to give China the means to compete on a truly global scale. As a consequence, such an entity would probably overcome Exxon Mobil as the world's biggest non-state oil company.
Current Positions
While both PetroChina, the country's largest oil producer, and Sinopec, the largest refiner, are effectively state controlled, they operate differently to the models of national oil companies, such as those found in Middle East countries. Currently they compete against each other about several processes from oil and gas production, to refining, trading and retail sales.
Both companies have also pushed offshore through partnerships and acquisitions, and those ventures would therefore also be in competition against each other.
The main question that arises is then how the benefit of creating a single, larger entity could outweigh the costs associated with such a move.
Advantages of Such a Merger
Synergies would first occur, in cost savings by combining back office and operations, but if and only if, the new combined company is willing and prepared to cut jobs.
Chinese state-owned enterprises may in some ways be close to Western-style capitalist companies, but in other ways they don't, and the emphasis on providing employment is among the main differences.
For many specialists, the possibility to see the government approving the massive redundancy programme that would have to accompany such a merger, if Western-style cost savings were to be achieved, is hard to imagine.
Does China need a company bigger than Exxon Mobil to compete on the world stage?
According to analyzes, probably not, especially with both PetroChina and Sinopec being quite big enough currently to fund acquisitions and new ventures on the strength of their own balance sheets, not to mention the implicit guarantee from being controlled by the government.
The merger doesn't seem mandatory from the perspective of needing to scale up or from the point of view of savings from cost-cutting.
Opposite of Merger More Desirable
Firstly, it goes against the grain of reforming China's state-owned enterprises (SOE), a stated aim of the government. A common entity between PetroChina and Sinopec would also control virtually all of the oil and gas chain in China, about 80 % of both production and refining, and about 90 % of retail sales.
Such concentration is unlikely to foster a competitive business environment in the energy sector, and is actually more likely to lead to monopolistic practices. It is also possible that the buying influence and reputation of a merged entity would give it more negotiating power in talks with suppliers, but it is unlikely that this would be enough to offset the potential pitfalls of creating a monolithic enterprise.
What it all comes down to is what would be the authorities' motivation for making such a merger. If reform of the SOEs to improve competition and efficiency is the overarching aim, then the authorities would do better to look at the opposite of a mega-merger, and consider asset sales and rationalization of the vast operations of both PetroChina and Sinopec.