Employers must be mindful of their legal responsibilities when terminating staff. Not being able to to correctly complete end payouts or processes can lead to severe implications. In addition to any legal action, an employee may have the firm and its executives face additional charges.
When hesitant, employers should seek legal assistance to clearly define their legal rights and obligations in the event of employee termination.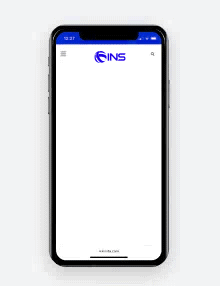 In a hurry? Save this article as a PDF
Tired of scrolling? Download a PDF version for easier offline reading and sharing with coworkers
In a hurry? Save this article as a PDF
Tired of scrolling? Download a PDF version for easier offline reading and sharing with coworkers.
Fill up the form below 👇🏼
Your download will start in a few seconds. If your download does not start, please click the button:
Is Severance Pay Taxable in Hong Kong?
When a company downsizes its workforce, it is standard to provide workers with a standard rate redundancy offer. This includes long-term service compensation payment, a severance payment, gratuity, and reimbursement in lieu of unused annual leave, among other considerations.
When a termination payment is made for past, present, or future services, it is subject to income tax. On the other hand, if the records and conditions demonstrate that the compensation is:
Formed in exchange for a limiting agreement
Reimbursement for office losses.
In these circumstances then the payout becomes non-taxable.
Hong Kong salary tax excludes payments for long service or severance paid in compliance with the Employment Ordinance.
Hong Kong's Severance Pay Calculator
Monthly Paid Employee 
(Previous Month's Wages * 2/3) * Years of service
Daily Paid Employee
(Any 18 Days' Wages chosen by the employee) * Years of service
Employees should be paid for their long service in under seven days following the cancellation of their labor contract.
When workers seek severance pay in Hong Kong, they should provide the employer with written notice three months before.
The employer must pay the employees severance pay within two months of receiving notice.
Employee Termination in Hong Kong
Under Hong Kong labor law (according to the Employment Ordinance) both employees and employers have the right to terminate employment agreements. One provides the other party with prior notification, or payment in lieu of notice, either with or without reason.
Dismissing employees in Hong Kong is easier than in other countries such as mainland China, the US, and the UK. With minimal evidence of employee wrongdoing, district courts will often favor companies. However, companies must consider the appropriate statutory requirements and specific contractual legislation.
What are Possible Reasons for Contract Termination?
A contract's required notice period ranges from seven days to a month. Although the requirement for justifying an immediate dismissal is high, a company may terminate an employee without warning. For instance, such specific situations may be serious negligence or breach of contract.
The Employment Ordinance permits an ongoing employee with a minimum of two years' service to file a lawsuit. The claim would include compensation from a company for wrongful termination if dismissed for no reason. Valid factors tend to involve:
Malpractice
Incompetence
Sharing confidential information/ divulging trade secrets
Not properly qualified for the job
A lay-off
How Difficult is it to Terminate a Permanent Contract?
Labor contracts in Hong Kong are either open-ended (permanent) or fixed-term. Courts treat a non-specified period in the contract  as a one-month agreement. It counts when the worker has logged a minimum of 18 hours per week for four weeks.
In Hong Kong, it is reasonably easy to terminate employment, and an employer is often not obligated to explain the dismissal. Agreements can be dismissed anytime by the company delivering the stipulated notice or by pay in lieu of notice.
How Does the Termination Process in Hong Kong Work?
Termination by Notice (aka Termination Without Reason)
In such cases, the active party does not have to justify a motive for ending the contract.
According to the EO, either the worker or the company can terminate an agreement. They provide the other party with written notice or pay a sum in lieu of notice.

Overall, the agreement will specify the notice period (a minimum of seven days) and any specific requests the parties must meet.

Without a contractual notice, any party could end the agreement by providing at least one month's notice of termination.

No notice period is required for the first month of probation. After this month, a notice of 7 days is required during the remainder of the notice period. As a result, the staff and the employer have the legal right to end the partnership during probation.
Referred to as an immediate dismissal. In certain situations, a company is permitted to dismiss an employee instantly, without warning, and without compensation, if the worker:
Purposefully disobeyed a legal and appropriate order.
Acted in a way that discouraged them from performing duties of diligence, concern, and professionalism.
Engaged in unethical behavior.
Termination by Mutual Agreement
Employer and employee have the right to agree to discontinue employment mutually. In these events the decision becomes a settlement, partition, consensus, or mutual dismissal agreement.
However, specific legislative restrictions apply to a company's freedom to dismiss employees who fall into one of the restricted criteria below:
Pregnant and has provided a pregnancy notice.
Currently on paid sick leave.
Serving jury service.
A representative of a trade union and engages in union events.
Has an ongoing Employees' Compensation Ordinance claim.
Has been injured on the job but has not yet reached a compensation arrangement with the company.
Allow INS Global to Organize Your Employer Responsibilities in Hong Kong
Firing an employee agreement necessitates considerable notice and strategizing following Hong Kong labor standards. INS Global, one of Asia's leading HR solutions providers, can help your organization through the entire procedure.
We offer professional advice and assistance for your corporation's specific needs. This can include arranging, managing, and streamlining your employee benefits like health insurance or statutory holidays to avoid problems later.