Severance payments in Vietnam, while not subject to many things familiar to international employers like collective bargaining agreements, may require legal advice. In order to protect both employers and employees, it's best to fully understand the terms and conditions that apply.
Professionals can receive severance pay under Vietnamese law in certain circumstances. Typically, they need to consistently work for the company for 12 months or more.
For each year of service, a lump sum severance compensation is equivalent to one month's income. A severance payment uses the average wage of the employment agreement for six months preceding the contract termination.
However, under the following conditions, employment law doesn't require severance pay if the…
employee works with the firm for less than a year before the termination of the employment agreement.
employee interrupts the employment agreement illegally and independently.
company fires the worker for violating internal corporate labor guidelines, e.g. for giving away trade secrets or confidential information.
company retrenches the worker (thereby, a job loss reimbursement of one month's pay is subject to each year of employment).
employee becomes absent from work for five consecutive business days without justification.
employee is not a Vietnamese citizen who has been deported from Vietnam.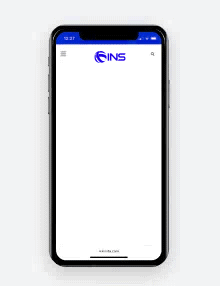 In a hurry? Save this article as a PDF
Tired of scrolling? Download a PDF version for easier offline reading and sharing with coworkers
In a hurry? Save this article as a PDF
Tired of scrolling? Download a PDF version for easier offline reading and sharing with coworkers.
Fill up the form below 👇🏼
Your download will start in a few seconds. If your download does not start, please click the button:
Termination of Employees in Vietnam
Vietnamese termination law is employee-friendly, with legislating controlling official requirements and protocols. Vietnamese employment legislation applies to every business in Vietnam.
Expatriates working in Vietnam may receive exemptions under an internal business relocation and a foreign employment agreement.
It's essential to recognize the circumstances that allow for voluntary contract termination, both as a company and as an employee. For instance, if a worker or an employer wishes to discontinue a contract, both parties must offer notice.
The standard notice period is determined by the form of agreement in force and varies between workers and organizations.
Employees must be offered at least 15 days' notice if no longer required at the end of a fixed-term contract. Companies must make all compensations due to workers within 7 days of the worker's last day, not the final paycheck.
Terminating an Indefinite Contract: How Easy is it for Employers?
When firing an employee at will, a company is required to inform the worker beforehand within this given timeframe:
A minimum of 45 days' notice:
If a firm signs an indefinite term employment contract with a worker.
If a company signs an indefinite term or 12+-month employment contract with an employee to perform a specific task.
Are Foreign Employees Entitled to a Severance Package in Vietnam?
Article 46 of the Labor Code 2019 specifies the requirements for obtaining a severance package. This policy only applies to employees. As a result, overseas employees in Vietnam who completely fulfill the two criteria will be granted a severance package:
Have served the company consistently for at least 12 months or more.
Termination occurs in the case of the reasons listed below:
As a result of standard contract expiration.
Having completed the required duties.
The parties have agreed to end the agreement.
In the following cases, a severance package is not required for foreigners:
If the employee passes away; the Court declares the worker to have lost civil act ability, is missing, or is dead.
The worker is sentenced to imprisonment (no release), the death penalty, or is legally barred from performing the contracted work.
When the employees exercise their right to terminate a legally binding contract independently.
The employer ceases operations.
The company is liable for the total amount associated with the worker's benefits. As per Clause 1 of Article 48 of the Labor Code, one of the benefits is the severance package.

The payment must be received within 14 working days of the dismissal. In certain situations, the time frame may be prolonged to 30 days.
Severance Packages for Foreigners
Employees can calculate their severance package using the model in Article 46 of the Labor Code 2019.
Severance package = 1/2 x (the number of years of service used to count the severance package) x (the average wage of the last six months of the agreement before resigning).
Employers may often be entitled to deduct social insurance payouts from the overall severance compensation. This compensation must also comply with local minimum wage regulations.
If the working time used to generate severance pay is less than 1 year, the figure is rounded as below:
For a period of time less than 6 months, round up to 1/2 a year
For 6-12 months, round up to a year
Employee Termination and Severance Pay in Vietnam: INS Global as Your Guide to Worldwide Employment
When employing overseas workers, it is essential to consider how you will remain compliant with multiple distinct labor regulation structures. Employers are expected to offer the same local advantages, whether they are employing locals or foreigners, such as health insurance. However, organizing these benefits can be difficult.
That's where a global employment outsourcing partner can be a useful way to streamline your processes. We can manage you HR functions like sick leave or the other things employers offer in Vietnam to be competitive. That way, you can focus on growth related activities.
Terminating employee contracts is usually not straightforward, and local employment termination clauses frequently favor the worker. Whether indefinite or fixed term employment, our experts have in-depth knowledge of the things you need to consider.
Knowing how to avoid fundamental problems like failing to provide minimum legislated severance is crucial. That's why a Professional Employer Organization (PEO Vietnam) partner ensures you're ready to navigate Vietnam's delicate procedures.