During recent years, China's workforce has drastically transitioned from a reliance on state-owned enterprises to handling the forces of today's market economy much more independently. Obligations to support sick employees have been transferred to private sectors such as the government's social insurance fund and insurance companies instead of the government directly being in charge of labor related operations.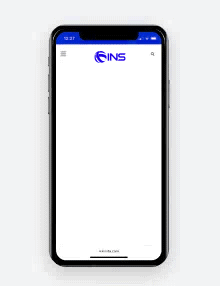 In a hurry? Save this article as a PDF
Tired of scrolling? Download a PDF version for easier offline reading and sharing with coworkers
In a hurry? Save this article as a PDF
Tired of scrolling? Download a PDF version for easier offline reading and sharing with coworkers.
Fill up the form below 👇🏼
Your download will start in a few seconds. If your download does not start, please click the button:
What you should know about taking sick leave in China
According to Chinese Labor Law, the sick leave system is established for employees who are suffering from illness or non-work related injuries. During the medical treatment period, an employer shall not terminate the labor contract and must pay for the sick-leave wage.  learn more about China labor law on our PEO China page.
How Chinese Labor Law Regulates Sick Leave
In general, sick leave is required to be paid for all employees (foreign and local Chinese) and is usually paid a reduced rate that ranges from 60-100% of daily wages. However, this depends on the seniority of the employee and also on the city and its regulations. The Rules on Labor Insurance and Chinese local regulations must be consulted to determine the length of sick leave.
In China, the minimum sick leave is 3 months long for employees with less than a 10-year cumulative work history, and less than 5 year's seniority with their current employer.  On the other hand, the maximum sick leave for workers with 20 years of work history and 15 years with their current employer is an unlimited paid leave.
Not terminating an employee during his/her statutory sick-leave period. Termination after expiration of a sick-leave period is subject to certain procedures. 
If the employee's labor contract expires during his/her sick-leave period, employers must automatically extend the term of the contract until the end of the sick-leave period. 
Paying the employee's sick-leave wage during his/her sick-leave period
Moreover, during an employee's sick leave, an employer may not terminate the employee and must pay him/her a sick-leave wage. Under Chinese national law, an employee suffering from illness or non-work-related injuries is entitled to a sick-leave period ranging from 3 to 24 months, depending on the number of years the employee has worked for an employer and his/her total years of work experience.
Procedure to Justify Sick Leave
According to Chinese Labor Law, if an employee is ill or suffering from non-work related injuries, he/she must go to a hospital and receive an official certificate from the doctor.
Only after being thoroughly examined by a medical practitioner at a hospital, may an employee receive an "official approval of sick leave certificate."
Then, the employee will submit the official certificate to his/her employer and proceed with the sick leave period.
Recent Update in Shanghai
In Shanghai, medical leave is determined by the Shanghai Municipal Government who issued the amended Regulations on Standards for the Medical Treatment Periods of Employees in Shanghai Who Contract Illnesses or Sustain Non-work-related Injuries during the Performance of Their Employment.
In Shanghai, an employee is entitled to 3 months of medical treatment period ("MTP") in his/her first year of employment with the current employer.  The entitlement then increases by one month for each additional year of service with the same employer, up to a maximum of 24 months.  
During the MTP, a sick employee would be protected from most unilateral terminations (except for termination for "misconduct"). However, upon the expiration of the employee's MTP, the employer may unilaterally terminate the employee if he/she cannot return to their original role or other work assigned by the employer. 
Additionally, sick-leave entitlement does not have to be taken in a single installment. An employee may exhaust his/her leave entitlement at different times. Furthermore, an employee's sick-leave period must be extended if the employee has been confirmed by the Labor Capacity Appraisal Center, a government evaluation entity, to have totally lost his/her labor capacity and if he/she is not qualified for retirement. An extended sick-leave period must be agreed upon by the employer and the employee.  
From an employee's perspective, in China, it is generally easy to obtain a doctor's note even when they are not genuinely sick, and in this way gain protection from unilateral termination.  
However, from an employer's perspective, the new Shanghai regulations remain very vague due to the fact that it fails to address how companies should handle such situations or what options they have in suspicious cases of sick leave.    
Contact us today to learn how our local PEO (Professional Employer Organization) services can get you running in China without fear of new or unfamiliar local requirements.