Looking at China today, it is almost unfathomable that in 1981, 88% of its population was wallowing in hunger and poverty. Right now, China is the second largest world economy, only behind the United States. What spurred this monumental upturn in fortune? Two things: economic reforms, and globalization.
In 1978, China's communist government started instituting capitalist economic reforms to create a hybrid economy. Before then, state-owned enterprises (SOEs) accounted for about 78% of the industrial output. 
Those economic reforms triggered perhaps the biggest economic explosion ever seen. China's economy multiplied fiftyfold in the 30 years between 1978 and 2003, averaging a 10% yearly GDP growth rate. Moreover, by 2013, the SOEs' contribution to the industrial output had been sliced to 45%.
Secondly, China was probably the biggest beneficiary of the accelerated wave of globalization of the 1980s and 1990s. Increased innovation and technology drove away many American and European investors and entrepreneurs from the high-cost labor markets in the West to the low-cost labor markets of the East. 
The move left many American and European industrial towns like Detroit, Manchester and Marseilles reeling but boosted China's economy with massive foreign direct investments (FDIs).
Modern China
Today, China continues to draw massive investments from the West. It was recently ranked as the third largest FDI recipient in the world in the 2017 World Investment Report by UNCTAD, only trailing the US and the UK. China received a record-breaking $US135 billion in FDI in 2015. The figures dropped slightly to $US133 billion in 2016.
Moreover, backed by a rapidly expanding market and low cost of production, industries in China are not showing any sign of stagnation. However, some industries are growing faster than others. So, if you would like to get a slice of the robust Chinese economy, here are China's 5 booming industries.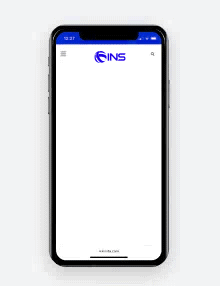 In a hurry? Save this article as a PDF
Tired of scrolling? Download a PDF version for easier offline reading and sharing with coworkers
In a hurry? Save this article as a PDF
Tired of scrolling? Download a PDF version for easier offline reading and sharing with coworkers.
Fill up the form below 👇🏼
Your download will start in a few seconds. If your download does not start, please click the button:
Which Are the Current Booming Industries in China?
Globalization accounts for much of China's economic boom in the last few decades but it is also directly responsible for the biggest problem that the country is currently grappling with — pollution. In 2013, the Chinese government had a rude awakening to the scale of the menace and responded by rolling out a 5-year plan to curb air pollution, planning to spend about $US277 billion in the process.
The plan hasn't yielded palpable results as the smog levels in some parts of the country are so dire that they have caused several schools to close, hundreds of flights to be cancelled, and half of all private cars to be ordered out of the road. 
Currently, the phenomenon is affecting about 460 million people, with 200 million of them living in areas with hazardous levels of smog dubbed the "airpocalypse".
The massive scale of China's environmental pollution, coupled with an ever-growing commitment to fight it, guarantees a long-term demand for commercial solutions that foreign investors can look to tap into. 
Manufacture of Pollution Monitoring and Treatment Technology
Such technology and equipment is needed to manage environmental (especially air and water) pollution and to recycle industrial waste materials. In 2012, revenue in the sector was expected to total around $US36.4 billion in 2013 after an annual average revenue growth of 30.1% in the previous five years. 
Since China is not getting any closer to winning its war on pollution, the market for such equipment is expected to remain strong in the foreseeable future.
Investing in Clean Energy to Reduce China's Reliance on Coal
China's primary source of power is still coal despite massive investments by the Chinese government in wind and solar energy in the last few years. The Chinese government plans to spend a further $US360 billion in renewable energy by 2020. 
As a result, the country has opened doors to foreign investors to help it achieve its ambitious targets and is offering incentives in form of reduced corporate income tax (CIT) for wind power investments in western China. 
Other opportunities for foreign investors in China's quest for clean energy are in hydro-power, of which the country has great untapped potential. China plans to boost its hydro-power capacity by 15 GW every year. Because of this, the annual revenue growth rate in hydro-power generation in China stood at an average of 13.5% in 2013.
China has a thriving healthcare market which has ballooned in recent years to become the second biggest in the world. And that is not even the best part for potential investors in the industry. The fact that the per capita healthcare spending is relatively low shows that the market is still young and harbors massive potential.
To offer some perspective, healthcare spending in China was $US90 billion in 2004. Ten years later (in 2014), it has multiplied more than 6 times to stand at $US 590 billion. Furthermore, the driving factors for this increased healthcare spending are increasing urbanization, rising incomes and to a great extent, an aging population.
Although the one-child policy instituted in 1979 was pivotal in curbing China's population growth that was spiraling out of control at the time, it has left China grappling with a substantial percentage of an aged population. 
In 2016, more than 185 million Chinese were over 60 years old representing 15% of the population. That percentage is expected to rise and peak in 2030 when China is projected to turn into the world's most aged society. China's increased spending on social security and pension on its elderly population in recent years has raised demand for skilled nursing facilities and treatment for age-related diseases like diabetes, respiratory diseases, hypertension and cancer.
Healthcare and the Two-Child or Three-Child Policy
The revision of the one-child policy in 2015 to allow Chinese families to have up to 2 children is also expected to increase demand for medical equipment and facilities for the impending baby 'boom.'
Then, the 13th 5-year plan adopted in 2016 indicated that the Chinese government could no longer meet the growing demand for both senior care services and higher quality healthcare and encouraged investment from the private sector. 
Senior care services can now be offered by wholly foreign-owned enterprises (WFOEs) which will also enjoy favorable policies previously only enjoyed by Chinese-owned facilities such as tax incentives, fee exemptions and waivers. Of course, although WFOE hospitals are currently only allowed in Beijing, foreign investors still stand to gain a lot in the healthcare industry.
China has for some time been the fastest-growing consumer market in the world. The country is on the verge of something similar to what happened in America starting in the 1950s—a rapid expansion of its middle class.
To paint the picture, only 4% of Chinese population was considered middle-class in 2000. By 2022, China's middle-class is projected to approximate 76% of the population. A burgeoning middle-class can mean several things, and one of them is undoubtedly increased consumer spending. Chinese consumer spending was projected to grow by 55% between 2015 and 2020.
With more and more Chinese shoppers going digital, the e-commerce industry is booming. Online sales in 2011 clocked $US120 billion. In 2015, the total revenue in the industry almost overtook its 2020 projection of about $SU650 by hitting the $US634 billion mark
. 
The Biggest Players in the E-Commerce Industry
The biggest players in the industry are Alibaba and its sister companies Taobao and Tmall which accounts for about 75% of the market share. In a bid to make Alibaba a global marketing platform, the company launched a program in June 2017 aimed at encouraging 1 million American SMEs to plug into the Chinese market through it. 
Moreover, if you want to work without these marketplaces you can work independently with an e-commerce agency in China.
In what may have come as great news to foreign investors eyeing the industry, China announced in May 2016 that it would be opening up its service industries (including ecommerce) to foreign investment. 
With its expanding middle-class and preference for online shopping gaining traction, a foreign investor stands to reap immense financial benefits from China's lucrative ecommerce industry.
Another industry expected to thrive in tandem with the growing Chinese middle class is the food and beverage industry. The Chinese food and beverage market grew annually by 30% on average between 2009 and 2014, surpassing the American market in the process (in 2011). The turnover in 2014 surpassed $US500 billion.
Market growth drivers are increasing disposable incomes especially in China's bigger cities of Beijing and Shanghai, speedy developments in transportation which has expanded the economic potential of China's second- and third-tier town sand consumer behavior shifts.
Potential Problems with Food Scandals
The low confidence by the Chinese people in local food production processes after several high-profile food safety scandals has spurred more import quantities of food and beverage products. 
The healthy-eating trend is also catching on among the Chinese middle-class leading to an increasing demand for imported healthy foods and organic products. International healthy food and organic stores are opening up to cash in on this new demand. Additionally, the imported wine market is also on the rise as the Chinese people embrace the urban way of life.
With more than 1.3 billion mouths to feed, there has never been a better time to invest in China's food and beverage market.
The education industry in China is presently enjoying its golden age. Revenues in the market were $US232 billion in 2015 and were expected to double in 2020. There is a growing demand for private education by the expanding Chinese middle-class. Many parents are prepared to invest heavily in high-quality education for their children.
China's private education sector grew from zero in 1972 to have more than 150,000 schools in 2016. It currently accounts for about 25% of China's education sector. 
Investors can now put their money in the flourishing sector after Chinese lawmakers revised the country's education policy to allow private schools to finally register as profitable entities after operating as non-profit organizations since inception.
Opportunities Outside of Public Education
Opportunities for foreign investors in the Chinese education industry are in: running non-academic vocational training institutions, international schools, after-school tutoring, pre-school education and test-preparation. 
Private English language training in China is particularly a big sector because Chinese schools do not put any special emphasis on the English language. Since English is an international language, more and more Chinese students are seeking private English lessons.
INS Simplifies Your Business Entry to China
If you would like to invest into any of these industries, consider partnering with INS Consulting. 
INS Global has, for 11 years, been instrumental in the success of many foreign companies by helping them fulfill their administrative, social, accounting and tax declaration functions. In effect, INS will be your company's subsidiary in China running your back office functions to allow you to focus on your core business. 
No matter the nature of your business, INS has great flexibility and will be able to adapt accordingly while offering a solution that will fit your budget.
INS offers two types of entry option services into Chinese market; labor dispatch and WFOE. 
If you intend to tap into the Chinese market in a less risky way and start generating profits as soon as possible without creating any local structure, the labor dispatch option will be ideal for you. In that case, you will outsource your employees' management tasks to a PEO (Professional Management Organization) in China.
By running a WFOE, you will need local structures and have between 25% and 100% controlling stake in the company.