When expanding your business globally, it helps to have Employer of Record (EOR) services. Learn what these services accomplish and how INS Global can help. 
For many businesses, international growth and expansion has become an important goal. Whether it's to gain access to a new market, broaden the existing customer base, or readjust supply chains, global expansion offers the opportunities necessary to achieve these goals. Despite the many challenges involved in global expansion, an employer of record service makes the process of expansion easier.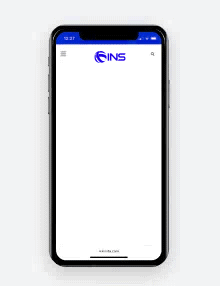 In a hurry? Save this article as a PDF
Tired of scrolling? Download a PDF version for easier offline reading and sharing with coworkers
In a hurry? Save this article as a PDF
Tired of scrolling? Download a PDF version for easier offline reading and sharing with coworkers.
Fill up the form below 👇🏼
Your download will start in a few seconds. If your download does not start, please click the button:
An Employer of Record (EOR) can be classified as an organization that undertakes the legal responsibility of employing an employee on behalf of your company. A global employer of record enables a business to quickly add workers to new markets. There are many reasons why a company may want to use an EOR, but it's generally used to simplify some of the complexities linked with HR functions. 
What Can an Employer of Record Do?
An EOR offers expertise in various employment and payroll matters for employers in a specific country or state. The EOR takes care of these relevant employment matters applicable to the area in which they operate, and assumes responsibility for the following functions:
Onboarding of local employees 
An EOR has the expertise and necessary processes in place to onboard local employees, while simultaneously ensuring compliance with applicable regulations.
The EOR provider drafts the employment contract for employees. Such employment contracts are drafted in accordance with the applicable local employment regulations. 
The EOR processes the monthly payroll which involves calculating the necessary deductions, calculating the applicable work periods, and accounting for necessary expense reimbursements.
When payroll is being managed through an EOR, the official employer is responsible for the payment of an employee's taxes. The official employer, the EOR, is registered with the relevant tax authority, and is required to process payments and comply with all reporting requirements. 
The EOR is responsible for terminating an employee upon receiving instruction from the employer. The termination will be carried out in accordance with that region's applicable law.  
PEO vs Company Incorporation in a Nutshell
Advantages of Using an EOR
Reduced Risk for Your Company
As the EOR will become the official registered employer, the contract of employment will exist between the employee and the EOR. A separate service agreement will exist between the employee and your company which determines the details of your relationship. 
No Local Organization or Entity is Needed
As an EOR's main purpose is to hire employees, it can be used as a long term or short term solution. An EOR can allow you to scale up an operation faster to meet immediate business needs, or it can be used as a long term solution over the course of many years. 
Compliance With Local Immigration Laws
Countries are often updating policies surrounding immigration and visa approval. Ensuring that foreign entities are able to secure work permits and visas, especially under certain types of business activity, is becoming exceedingly difficult. Using an EOR reduces the risk of non-compliance mainly because the EOR understands local immigration policies and is able to hire staff under their own structure. 
Local Payroll and Tax Compliance
Hiring an employee in another country necessitates that the employee be paid in accordance with the relevant local payroll and tax policies. When administering payroll, a company is responsible for all the calculations involved, including tax contributions, social security, unemployment insurance, and pension contributions among others. An EOR takes on the responsibility of calculating your company's payroll and makes sure all taxes and contributions are made.
Disadvantages of Using an Employer of Record
An EOR may not be the most suitable option for larger corporations who intend to start their operations in a new country on a large scale. In such a case, it may be better to incorporate an entity and hire internal payroll experts to manage the administration. An EOR is better suited to SMEs or large corporations who wish to set up a moderate sized office in a new country.  
Less Control Over Employee Related Matters
Under an EOR contract, the employee will be a registered employee of the EOR and not of the parent company. This means that if any claims or legal actions arise, the employer cannot directly enforce their rights against the employee. Instead, they must rely on the EOR to enforce the claim according to the agreement signed between the employee and the EOR. Companies must ensure that they select an EOR that has a strong reputation to avoid any difficulties if a claim arises with the employee.
Understanding of the Process
Some employers may not fully understand how the EOR process works and may be reluctant to opt for this kind of mode of entry. While the concept of another entity being the 'legal employer' of an employee may sound strange, it must be remembered that it's only for administrative purposes. The employer will still maintain control over their employee's daily activities.
What is the Difference Between a PEO and EOR?
Who Needs an Employer of Record Services?
Even though this concept may be new to some employers, it is becoming an increasingly common way for companies to enter a new market. With travel and immigration regulations constantly changing, it's not easy for businesses to enter new countries and begin operations. 
An EOR is most suitable for your entity if:
Your business is looking to move into new markets, without having to set up your own local entity.
Your business is an SME looking to begin operations in a different state or country.
You do not have a workable understanding of the local regulations surrounding employment, payroll and taxation.
Your business is looking to protect itself from non-compliance.
You are looking for a fast, low risk way of entering and doing business in another state or country.
Companies who need employees in other countries due to any project.
How INS Global Can Help You
INS Global is a full-service PEO company that offers Employer of Record  services. INS has helped hundreds of companies grow their businesses, in many countries across the world. 
Our services include global recruitment or PEO. We have the expertise to deal with all global employment situations. Get in touch with us right away and find out more about our fast, flexible solution.