According to the China Wine Market, as of February 2017, there are 48 million "wine lovers" in China. This is mainly due to the significant western influence in the major cities in China and also, due to the developing economy and the growing number of upper-middle class Chinese citizens.
Being the second largest market in the world, no investor or business leader can ignore the increasing influence of its customers. The preferences and common behavior of China's 1.38 billion people has the potential and ability to sway the demand and shift the trajectory of global consumer spending regardless of the industry or market sector. The wine industry is no exception. Many wine producers from all over the world have been seizing this opportunity and expanding their business in the Middle Kingdom.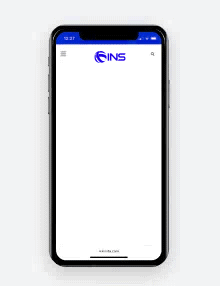 In a hurry? Save this article as a PDF
Tired of scrolling? Download a PDF version for easier offline reading and sharing with coworkers
In a hurry? Save this article as a PDF
Tired of scrolling? Download a PDF version for easier offline reading and sharing with coworkers.
Fill up the form below 👇🏼
Your download will start in a few seconds. If your download does not start, please click the button:
As mentioned previously, there are 48 million regular wine drinkers in China and these individuals belong to the upper-middle class sector of the population. Naturally, they have more disposable income compared to others. Thus, despite the higher prices, they prefer to purchase and drink imported wines from Europe rather than drinking local Chinese brands.
Moreover, in recent years Chinese people in general, regardless of social class, consume alcohol more frequently compared to previous generations. Therefore wine is not a niche market anymore but rather, a widespread product.
As wine is turning into more of a commonly preferred alcoholic beverage, such Chinese wine consumers are more and more careful about the selection process. Since these Chinese wine consumers are relatively young in age ranging from 18 to 54 years-old, it is not the least bit surprising that they conduct thorough research online and purchase wine on online platforms such as Taobao and Tmall.
China Wine Market has conducted market research and they found that the number of Chinese consumers from the urban upper-middle class drink wine at least twice a year, went from 38 million in 2014 to 48 million in 2016. This is 11% of the adult urban population aged 18 to 54 years-old. If a glass of wine is 150ml and if these 48 million Chinese wine lovers drink one glass a week, there is a lot of wine to import in the upcoming years. 
In fact, it has been predicted that in the year 2020, the number of wine lovers will increase to around 70-80 million (Chinese wine drinkers who consume wine at least twice a year). Out of all the categories, there will be a growing demand for middle-priced wines and this market is expected to increase by roughly 65% over the upcoming five years.
Simultaneously, the growth for lower-priced wines will decrease by 7% and higher-priced wines sales will increase by 24% respectively.
The sector of Chinese wine consumers are also gradually becoming younger over the years. Over 40% of imported wine consumers in China are aged 18 to 29 year-old. This trend with great potential has attracted different wine-producing countries to the growing Chinese market, including countries such as France, Argentina, Chile, Australia, Italy and Spain.
Chinese Consumer Habits and Trends
Chinese consumers are without a doubt one of the most complicated to comprehend and hard to satisfy crowds in the world. As previously mentioned, young Chinese wine consumers are likely to conduct thorough research online and on winery websites before purchasing wine online. 
Justin Cohen from Ehrenberg-Bass Institute has said that, "most Chinese consumers prefer to choose a brand they know, they've tried before or has been recommended by friends and family." 
Out of the 38 million urban aged 18-54 year-old upper-middle class imported wine drinkers, 88% actively use the internet. Moreover, 69% of them search for wine information online and 49% purchase wine online. Thus, it can be concluded that roughly one out of two wine consumers in China purchase their wine online.
Just like many Asian consumers, Chinese consumers are easily influenced by high-end foreign brands. Thus they tend to "play it safe" by purchasing only from brands and companies they have heard of before, which makes it hard to earn Chinese consumer's trust. However, the bright side is that after you gain their trust once, it is easy to maintain customer loyalty.
Furthermore, when it comes to the younger generations in China, there are two things to consider; the packaging and lower alcohol content. When it comes to packaging, Chinese consumers prefer classy expensive looking designs. It gives them a sense of class and luxury. Moreover, young people in China are also moving away from the high alcohol drinking habits of their parents. Instead of traditional Chinese alcohol with high alcohol content such as Baijiu and Mijiu, the younger generations are preferring to consume alcohol with lower content such as beer and wine.
Other trends of the young Chinese wine consumers to consider are social media and the ubiquitous use of WeChat and Weibo. The digital media in China moves at such a rate, that it is baffling even to many in the region, let alone winemakers trying to keep up with WeChat and Weibo from their rolling vineyards thousands of miles away. However, if a winery really wants to succeed in China, they must put significant effort in the social media sectors since this is the source where Chinese consumers discover and discuss products.
When entering the Chinese market, the unique consumer behaviors of the Chinese are not the only issues to consider. You must also take into account the competitors and hurdles regarding China's complicated legal system.
First of all, the fragmented market. Online platforms such as Taobao and Tmall are China's main e-commerce channels but as online trends continue to grow, the usage of such platforms are also diversifying. Niche platforms such as Pinshanghongjiu and Jiubaowang which also conduct B2C business are gaining more and more market share in China. This is mainly due to the fact that they specialize only in alcohol/wine and provide a more extensive description and customer review section. 
The main competitors in the wine market are online, however many are also doing a combination of online and offline retail allowing a wider range of availability to their consumers. Another increasingly seen marketing trend is for retailers to offer education for new wine drinkers as well as hosting wine tastings. This allows Chinese customers to meet with wine retailers and distributors, which can play a significant role in building customer loyalty and "guanxi" (an important word in Mandarin indicating human relationships and personal/business networks).
The number of business opportunities are infinitive in China, especially when it comes to the wine market. As mentioned above, when entering the Chinese wine market, you ought to strategically establish a clear business plan before doing anything. First, target the upper-middle class Chinese consumers between 25-45 years-old. Chinese younger consumers have more disposable income, are more educated, have a global perspective, and will be the driving force of the Chinese market's future.
Out of these young upper-middle class consumers, there are four target market groups:
Young and Affluent
Connoisseur
Business Men/Women and Government Officials
Developing drinkers
You must carefully establish which target group to focus your product on.
Another factor to keep in mind that could easily be the key to success is the Chinese consumer's motivation to drink wine. The number one reason for drinking wine in China is for its health benefits. According to Wine Intelligence, only 32% of Chinese wine consumers drink wine because they actually enjoy the taste. Most of them, especially the young female consumers, drink wine for health and beauty purposes.
Drinking wine contributes to a good night's sleep, helps digest heavy meals, and also provides benefits for the skin and gives it a natural glow. All these health and beauty benefits are exactly what Chinese women are looking for. Weight loss, better skin, and beauty sleep. However, these health and beauty benefits are not the only motives of Chinese wine consumers. 
Chinese people also drink wine to attain a sense of high-class and luxury. They also love flaunting off the fact that they can afford such "luxurious goods." This is a concept that may be hard to comprehend from a western point of view, but for the Chinese, showing that they can afford and drink wine, allows them to let the world know that they belong to a "certain social class."
All in all, considering these motivations of the Chinese wine consumers, when expanding your wine business in China, it may be wise to emphasize the health and beauty benefits, or find a local partner in China who knows the motives for Chinese consumers to collaborate with.
In conclusion, there is an extremely bright future ahead for wine in China. While taking these opportunities and information mentioned previously into account, taking an in-depth view of the market to decide upon entry options and finding the right partners are key.
In addition, it is imperative to always keep in mind that the Chinese consumers' differ greatly from western consumers. Their common lack of trust, less experience with consumerism and a general culture of conducting thorough investigations before making a purchase may hinder you from succeeding in the Middle Kingdom.
With that being said, how to market your wine in China? The answer is to go digital. The wine market in China is growing. Wines that have a good reputation are sold at a good price and in short, Chinese consumers want the lifestyle, and lifestyle that comes with it from overseas.
The best decision would then be to:
Brand Your Wine — Invest in Marketing
Organize wine tastings — allow opportunities for Chinese people to become acquainted with your product. Have them try it!
Product placement may work — it did for French producer Laffite. A product placement campaign has improved its image. Laffite wine is now considered as the best wine for celebrations in China.
Communicate — make the press write about your product on social media sites like WeChat and Weibo. Invite them to assist in some events related to your business, such as wine tasting sessions.
Think digital — China's social media platforms are the key. Your customers will need content. They want to know about the history of your company and advice to choose their wine. Putting QR codes on your products would be a very good idea.
Find a good local partner or a PEO in China — to assist you with all the difficulties you will encounter when doing business in China, such as HR, legal and administrative procedures. INS Global Consulting handles winery clients from around the world and can assist you on your journey to success in the Chinese market.
Here is a Review From One of INS's Winery Client's
"I am very pleased with both INS's level of service and responsiveness.The paperwork is greatly facilitated and the solutions are adapted and tailored to different needs. In addition, the involvement of Mr. Hsu and his attention to detail contribute to INS's impeccable service. INS keeps its promises and I have not hesitated to recommend them to my partners and friends in France."
Asia Export Manager – Borie Manoux
Jonathan Dahan