In Singapore, the Ministry of Manpower (MOM) is a Ministry of the Government of Singapore which implements the policies concerning labor relations and the labor force.
The Singapore Employment Act (EA) outlines the basic terms and conditions of employment in Singapore. This act provides the rights and responsibilities of employers and employees, as well as provides the necessary protection for both parties. The Singapore government continues to work to ensure that the act is in line with the standards of international legislation.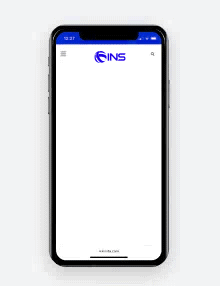 In a hurry? Save this article as a PDF
Tired of scrolling? Download a PDF version for easier offline reading and sharing with coworkers
Who Does the Employment Act Cover?
Employees both foreign and local are covered by the act. It further covers employees who are full-time, part-time, temporary and contract employees (employees employed for less than 35 hours a week are covered by the Employment of Part-Time Employees Regulations). The following types of workers are not covered by the act:
Seafarer
Domestic workers
Statutory board employees
Civil servants
For these workers who are not covered under the EA, their terms and conditions will be determined in accordance with their employment contract.
Who is Covered Under Part 4 of the Employment Act?
Part IV of the EA addresses hours of work, overtime and rest days, and covers the following types of employees:
A manual laborer (workman) earning a basic salary that does not exceed $4,500 a month.
An employee who is not a manual laborer, but is covered by the EA and earns a basic monthly salary that does not exceed $2,600.
A workman or manual laborer includes the following persons:
Artisans
Workers who operate or maintain commercial vehicles that carry passengers
A supervisor who performs manual labor more than half their working time
Cleaners, construction workers, machine operators, metal workers, machinery workers, bus and train inspectors.
Part IV of the EA excludes managers and executives. Managers and executives can be defined as employees who have supervisory and executive functions, as such, their duties may include:
Formulation of a company's strategy and policies.
Decision making on various matters such as recruitment, termination of employment and assessment of employee's performance.
General managerial duties
This section also includes professionals who possess specialized knowledge or who have tertiary education qualifications, such as lawyers, accountants or medical practitioners.
Contractual working hours are the hours of work agreed upon by an employer and employee in the employment contract. General contract hours are set up like:
If you work 5 days a week: up to 9 hours per day or 44 hours a week
If you work more than 5 days a week: up to 8 hours per day or 44 hours a week
Alternative work arrangements, your contractual hours can be as follows:
If you work less than 44 hours every alternate week: up to 48 hours a week but capped at 88 hours in a continuous 2-week period
If you work shifts that last up to 12 hours a day: up to an average of 44 hours over a continuous 3-week period, however you must give your consent in writing and be informed of your expected daily working hours, number of working days and which day will be your rest day.
Employees are not permitted to work for more than 12 hours a day. There are 4 exceptions in which an employer can ask an employee to work more than 12 hours in a day, in the case of:
An accident or potential accident
Work essential to the community, security or national defense
Urgent work that needs to be done to machinery or a plant
An unforeseeable event arising
Overtime work is regarded as all work that exceeds the normal hours of work. Regarding overtime an employee can only work up to 72 hours of overtime in a month.
An employee is entitled to claim overtime pay if they are:
A non-laborer earning up to $2,600 (the overtime rate payable is capped at the salary level of $2,600)
A laborer earning up to $4,500
For overtime work performed an employee is entitled to at least 1.5 times the hourly basic rate of pay. Payments are to be made within 14 days after the last day of the salary period.
Every employee is entitled to at least 1 rest day per week. A rest day consist of a whole day (24-hour period) and it is unpaid. An employee cannot be compelled to work on a rest day, unless exceptional circumstances arise.
An employer is entitled to determine an employee's rest day. If the rest day is not a Sunday, an employer should prepare a monthly roster and inform the employee before the start of each month. Other than the rest day, the other days of the week which you do not need to work are not considered rest days.
How pay should be calculated for work on a rest day
If an employer requires an employee to work for half a day, the employee is entitled to 1 days' salary.
If an employer requires an employee to work for more than half a day, the employee is entitled to 2 days' salary.
Find Out More Information on Singapore