Having a trusted distribution network and knowing how to approach problems when setting them up in China is essential to long-term success in the Chinese market. Below, we've collected some tips for choosing the right distribution channels and not failing your entry into China by choosing the wrong partners.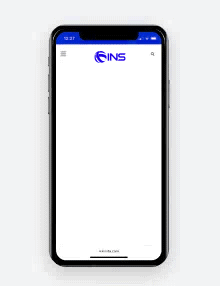 In a hurry? Save this article as a PDF
Tired of scrolling? Download a PDF version for easier offline reading and sharing with coworkers
In a hurry? Save this article as a PDF
Tired of scrolling? Download a PDF version for easier offline reading and sharing with coworkers.
Fill up the form below 👇🏼
Your download will start in a few seconds. If your download does not start, please click the button:
Managing Distribution in China
Western products are famous in China for their quality and the quality of service that accompanies them. It is important to ensure that these products reach consumer hands efficiently.
Owing to local requirements on foreign investment and the preference for Chinese companies within supply chains, many companies have found themselves in difficult situations because they do not control their own product Supply Chain in the Chinese market. For example, there have been cases of wine companies who had to go buy their own bottles of wine in Chinese supermarkets to remove inferior products that had been sold by unscrupulous or ignorant distributors.
However, these kinds of incident are not inevitable. With the right local knowledge and a careful approach to finding local partnerships, distribution in China can be highly effective.
Supply chain management is crucial in China. Bad Supply Chain management leads to an increase in operating costs, usually because of poor planning, poor management of the physical flow (logistics), or wrong storage choices.
Local distributors carry and distribute the products throughout the country. In China, companies cannot underestimate the time that will be needed to go through customs. Quality distributors must have a good knowledge of the logistics management involved and be up-to-date on import rules.
When you create a partnership with a Chinese distributor, make sure that he has already imported similar products and that they have a good knowledge of customs rules and transportation channels.
By being careful to choose the right distribution partner you maximize the benefits of their distribution system for your products from the earliest stages in the process. This is especially important for foreign companies dealing in food or perishable goods due to the increased potential damages of bottle necks in the supply chain.
The Right Choice of Distributor
Working with different distributors is a smarter option than working with a single distributor for such a large region. Every distributor knows their own market and the region in which they operate, but may struggle on a national scale.
If you choose to work with a national distributor, keep in mind that they will still typically have sub-distributors. In these cases, it will be more difficult to ensure your image and get to know the end consumers of your product.
It is impossible for a distributor to be present throughout the whole of the Chinese market, as it is large and diverse. In addition, having a lot intermediate distributors generally degrades the flow organization and storage, which leads to cost increases.
Instead, it's suggested that successful companies work directly with several distributors who have a good knowledge of specific regions throughout the country. This will allow you to optimize the supply chain for key target areas, and reduce the number of intermediates in order to have control on your products and brand image.
Working Hand in Hand with Your Distributor
Being physically present in the Chinese market will bring many benefits. It allows you to work hand in hand with your distributors, physically meet them, and also keep control of your product image. Letting the distributor handle the entire market is like letting your distributor have the whole control on your brand image.
Having a physical presence in the market will also make it easier to find dependable distributors and develop a trusting relationship with them. The development of a real trust relationship is very important when doing business in China.
You can also train your distributors regarding your products, support and advise them. They will know your products well and will be able to showcase their sales to end consumers. In supporting your distributors, you will keep control over your brand image.
Ensure Proper Distribution in China Through INS Global
INS Global offers EOR and global PEO services in China and 80+ countries worldwide in order to facilitate companies' market entry strategies without the need for a local entity. To learn more about these services can save you time and money, contact our team of local experts today.