It is difficult for most people to distinguish the difference between employment agreements and service agreements, especially as the exact details may differ from country to country. Thus, companies may suffer if they don't take the time to properly familiarize themselves with their responsibilities when entering new markets.
This article intends to summarize some of the major differences between such two agreements, and highlight the dangers of inadequate planning.
Employment Agreements and Service Agreements: Key Distinctions
Rather than different types of employment, these two kinds of agreement represent very different working relationships. While not immediately obvious to some, the distinctions between these two forms of work agreements can be incredibly important. Not understanding the differences in how they interact with labor regulations can land a company in serious problems.
When deciding to bring in new works either via an employment agreement or a service agreement, it is essential you are fully aware of the responsibilities that you have in terms of employment relationships.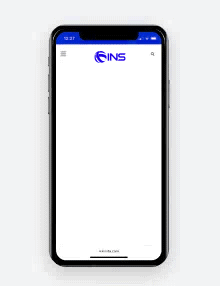 In a hurry? Save this article as a PDF
Tired of scrolling? Download a PDF version for easier offline reading and sharing with coworkers
In a hurry? Save this article as a PDF
Tired of scrolling? Download a PDF version for easier offline reading and sharing with coworkers.
Fill up the form below 👇🏼
Your download will start in a few seconds. If your download does not start, please click the button:
1. Differences with Laws and Regulations
The applicable laws and regulations for an employment agreement is Labor Law, and Labor Contract Law. The applicable laws and regulations for a service agreement is Civil Law, and Contract Law.
These differences represent the fact that independent contractors typically employed under service agreements are their own bosses. Their relationship with the hiring company is therefore more like one of a company to company, than anything involving long-term labor rights.
2. Differences with Content
In an employment contract, one party should be a company, an economic organization or a firm, etc., while the other party should be a regular employee. On the other hand, in a service agreement, the agreement can be between two firms or between two employees.
An employment agreement usually has to include details about how an employee is going to fulfill their role. It will also usually include details concerning the employers side of the agreement including the kind of benefits they will offer. In contrast, a service agreement will simply outline the terms of the services required, with little to no detail on how those services are provided.
3. Differences with Rules
In an employment agreement, an employee may be compensated directly from the employer on a regular long-term basis. However, in return for this stability, employees must abide by the rules made by the employer, such as working hours etc. In this was, the employer will have the final say over how an employee conducts themselves and their work.
However, in a service agreement, the service provider only needs to provide the agreed service or product within the agreed time span. Furthermore, the service provider does not need to obey other regulations unless otherwise agreed. This means a contractor is free to determine how, when, and where they complete a job. Their work is also treated as their own intellectual property.
However, it will usually mean that they must supply their own tools or workspace.
4. Differences with Compensation
In an employment agreement, if the employee is injured when he/she is working, then the employer must provide workers compensation to the employee. They must also provide all of the necessary benefits, social contributions, and insurances required by the country they are operating in.
In a service agreement, if a service provider is injured during working hours, the clients are not obligated to pay any compensation. They are also not obligated to include any kinds of benefits in their agreement.
Maintain Global Compliance
What Happens if You Make Use of the Wrong Type of Agreement?
It's high time to seek new customers in overseas markets when your company has achieved success in your home country. You've proven that your business is viable and has gained a loyal base of local customers. Your product is something people want to buy so there must be similar customers abroad.
Before diving into the technicalities of expanding abroad, do your due diligence first. Research the intended locales where you plan to open your business. Whether these are emerging markets in South America, technology hubs in Asia, or developed markets in Europe and the US, each region offers plenty of opportunities for your company's success.
Expanding overseas doesn't just open opportunities to sell your current range of products and services to a new audience, you'll be exposed to new products and services abroad that may work well for your home country. With a wider reach and broader customer base, you can quickly scale your business.