Taiwan's economy was the fastest growing economy in Asia in 2020, growing at a rate of 3.11%. The Taiwanese government predicts that in 2021 its economy will expand the fastest it has in seven years. For anyone keeping up with this "Asian Tiger", the economic Renaissance of Taiwan is expected.
Over the years, Taiwan has become one of the best places to do business in Asia. Beyond its strategic location between Southeast and North Asia making it a top logistics hub, it is attractive to foreign companies because of its low corporate tax, talented workforce, vibrant business community, globally competitive infrastructure, and business-friendly legal and regulatory environment.
Key Industries
The Taiwan economy is driven by its thriving manufacturing industry across electronics and technology in the north close to Taipei, to petrochemicals and heavy industry in the South. Taiwan's emergence as a hub for technological innovation has transformed the small island into a global technology powerhouse.
Aside from Taiwan's winning qualities mentioned above, it plans to add new measures to attract foreign investment. These include relaxation of land-use regulations, creation of a Foreign Investment Visa, and expanded tax breaks across R&D and manufacturing.
If there is a location you should think of investing in 2021, Taiwan should be the first on the map. We have outlined five of the many reasons you should be keeping an eye on its business sector.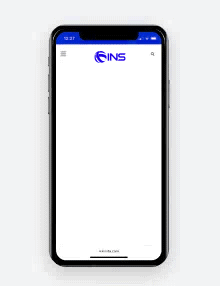 In a hurry? Save this article as a PDF
Tired of scrolling? Download a PDF version for easier offline reading and sharing with coworkers
In a hurry? Save this article as a PDF
Tired of scrolling? Download a PDF version for easier offline reading and sharing with coworkers.
Fill up the form below 👇🏼
Your download will start in a few seconds. If your download does not start, please click the button:
1. Globally Competitive Talent
Google has invested in Taiwan's tech talent. The global tech company recently opened a data center on the island and hired more than 2,000 Taiwanese engineers. In 2020, they trained 5,000 students in AI and launched a Ph.D. fellowship program for computer science students. It comes as no surprise, as Taiwan boasts one of the most talented workforces in the tech space.
According to the Organization for Economic Development, Taiwan has a 98.5% literacy rate and is ranked number four in the world when it comes to standardized math tests. What makes Taiwan stand out is that more than 25% of university graduates earned engineering degrees – more than 10,000 computer scientists and information systems management students graduate each year.
Aside from technical skills, a large number of workers in Taiwan can speak both English and Mandarin Chinese. Furthermore, many have startup experience that can translate well for corporate product and tech teams. IBM, Microsoft, and even Alibaba have also set their sights on Taiwan.
2. Thriving Startup Environment
Small to medium-sized enterprises (SMEs) makeup 98% of the total private-sector companies and hire 80% of the workforce. These SMEs serve as incubators for all businesses ranging from eCommerce, hardware production, biotechnology to alternative energy.
Taiwan has taken strides to become the Asian Silicon Valley. The Taiwanese government is increasing its support for entrepreneurship in new technology companies. They have allocated $3.3 billion to fund new startups, provided tax credits for entrepreneurs, and introduced new laws to attract foreign talent and companies.
These latest initiatives include the Entrepreneur Visa and Employment Gold Card, which speeds up strict immigration processes for startup founders. There is also the Act for the Recruitment and Employment of Foreign Professionals, which offers tax benefits, healthcare, and other perks to skilled foreign talent.
Meanwhile, numerous world-class startup incubators and accelerators like AppWorks, BNext, and Garage+ offer guidance and mentorship to help both local and foreign tech teams to navigate the business environment of Taiwan. If you are looking to expand into Asia, Taiwan is the ideal place to start.
From an inward focus in the 1970s, Taiwan has become globally focused with key trading partners around the world. The top trade partners of Taiwan have been China, Japan, the USA, the European Union, and Hong Kong. Currently, they have been taking steps to expand their portfolio.
Taiwan also has strong connections with international organizations as a member of the Asian Development Bank (ADB), the World Trade Organization (WTO), and the Asia-Pacific Economic Cooperation. Moreover, Taiwan has entered into a free trade agreement with Singapore and New Zealand. In 2016, Taiwan set to build stronger relationships with the ASEAN region through the New Southbound Policy. It aimed to promote economic collaboration, conduct talent exchange, share resources, and forge regional links.
The top industries in Taiwan include agriculture, manufacturing, and the service industry. These sectors account for 62.7% of GDP. However, it is the manufacturing industry, particularly in technology hardware, that is growing at a rapid pace.
Since the 1990s, Taiwan has built a strong reputation in producing technology for many recognizable consumer products worldwide, like Apple and Samsung. Many global corporations have grown to rely on the expertise of Taiwan.
Meanwhile, Taiwan has plans to move beyond hardware and manufacturing and become the regional epicenter for artificial intelligence (AI) and the internet of things (IoT) development. Taiwan launched the Government Information Open Platform, which grants anyone access to government data to encourage AI and IoT companies to find solutions and transparently innovate their products.
Amazon recently opened an innovation center focused on smart appliances and wearable devices. Microsoft, Google, and IBM also have all announced plans to open AI research and development centers in Taiwan.
The government points to the increased demand for Taiwan's semiconductors as one of the main factors to expected huge growth in 2021. With the shift to 5G in the upcoming few years, top tech corporations abroad have turned to Taiwan to meet demand. 5G is expected to come with lightning speed that will help businesses accelerate the creation of new technology and business growth. 5G smartphones are to account for 35% of total smartphone sales in 2021.
The demand is also bolstered by the rapid adoption of AI and IoT. More and more everyday appliances such as microwaves and refrigerators will become "smart," which will improve the product's efficiency and quality of use.
The Future
Today, Taiwan is already the second-largest semiconductor foundry manufacturing economy and is one of the world's most sophisticated producers of semiconductors. The US government has already sought Taiwan's support in resolving the chip shortage slowing down the automotive industry. Taiwan Semiconductor Manufacturing Co. (TSMC), the world's largest contract chipmaker, expects sales to grow by 15% in 2021 – a clear north star of where the industry is heading.
Taiwan may be a small island, but it is set to make a huge impact globally. With the swift adoption of technology across all industries, Taiwan is poised for record-breaking growth. If you are looking for a starting point to expand your business in Asia, choose Taiwan now.
INS Global is an HR solutions firm that aims to help companies' setup and carry out operations around the world. We have operated in Taiwan for more than 14 years, helping companies recruit top talent, hire staff, and setup in the region.
If you want to find out more about Taiwan, you should get in contact with us today and let our Taiwan experts help you expand in the region. Let INS Global simplify your business expansion.