2020 has brought a new set of challenges for businesses. Finding avenues for business growth is one of these major challenges. Going international is an effective way to grow your business. It can help increase profits, build sustainable operation models, and increase global brand recognition.
While you may be hesitant to take on this endeavor because of the pandemic, 2021 can be the ideal time to introduce your products and services to new customers who will find value in what you offer.
It's crucial to weigh the pros and cons of expanding internationally. To help you do this, our team of business experts has come up with eight benefits of taking your business global. ✍🏼
Global Expansion in 2021: Reasons You Should Expand Your Business Abroad
It's high time to
seek new customers in overseas markets
when your company has achieved success in your home country. You've proven that your business is viable and has gained a loyal base of local customers. Your product is something people want to buy so there must be similar customers abroad. Before diving into the technicalities of expanding abroad, do your due diligence first.
Research the intended locales where you plan to open your business
. Whether these are
emerging markets in South America
, technology hubs in
Asia
, or developed markets in
Europe
and
the US
, each region offers plenty of opportunities for your company's success. Expanding overseas doesn't just open opportunities to sell your current range of products and services to a new audience,
you'll be exposed to new products and services abroad
that may work well for your home country. With a wider reach and broader customer base,
you can quickly scale your business.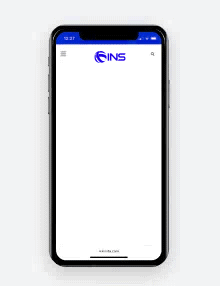 In a hurry? Save this article as a PDF
Tired of scrolling? Download a PDF version for easier offline reading and sharing with coworkers
In a hurry? Save this article as a PDF
Tired of scrolling? Download a PDF version for easier offline reading and sharing with coworkers.
Fill up the form below 👇🏼
Your download will start in a few seconds. If your download does not start, please click the button:
Keeping your business in the home market can limit the profit potential. Many companies expand globally to diversify their assets to find new products or services for business growth. A new market offers another stream of revenue for your company. At the same time, international markets are goldmines for unique products you can sell in your home market.
Coca-Cola is an example of a company that diversifies through global operations. Their expansion into China, India, and South Korea, stands to benefit Coca-Cola globally. They have recently bought a Mexican sparkling water brand Top Chico to acquire a more globally-competitive product and diversify their portfolio of brands.
Expanding abroad can protect your company from unforeseen economic circumstances. Exposure to market changes is a major downside companies that operate in one locale may face. As every country goes through its economic changes, periods of growth and decline, taking your business international allows you to diversify your markets so that your revenue remains stable.
For example, if your home market is slowing down due to stringent lockdown measures, you have the advantage of the global market who will make up for lost business during slower economic times.
Different countries are also at various stages of development, exhibiting different economic growth rates. You'd want to spread out your risk by being present in multiple regions. By operating in a market with an economy that behaves differently than your own, you can take advantage of their market developments.
Being present in different markets will make revenues and profits more consistent. You will also have a more balanced business portfolio.
International Recruitment
3. Get Ahead of Competitors
Competition is a part of every business. The key is to establish your presence in the market before your competitors do. Going global allows you to get ahead if your market is saturated because it gives you access to a new set of customers. On top of that, your competitors do not operate there, so it's yours for the taking.
By being the first to market even during a pandemic, you also gain a competitive edge or what is called the first-mover advantage. Your company can build strong brand awareness and loyalty with consumers before your competitors introduce themselves. International expansion also grants you access to new technologies and industry ecosystems to improve your operations before your competitors hear of them.
Expect that business will be more aggressive once lockdown measures ease off. As such, it's essential to keep tabs on your competitors and act first.
4. Global Expansion is Easier Than Ever
You have an arsenal of tools at your fingertips to expand your business internationally. E-commerce platforms, global logistics firms, and seamless communication apps make it easy for you to showcase your product or services and get them delivered to your customers from anywhere in the world.
While there are still challenges of facing unfamiliar cultures, administrative processes, visa requirements, and language barriers, partner with INS Global who can help you navigate the technicalities of international expansion. This way, you can focus on marketing your business to a wider audience.
5. Improve Your Business Reputation
Setting up your business overseas can improve your company's perceived image. Companies that can succeed in going international and successfully market their products or services to a new population can bask in the prestige of being called a multinational corporation.
Expansion is not easy to accomplish. As such, potential business partners and prospects will immediately think highly of your company when they discover your international presence. This helps build your brand recognition. In turn, it supports your business when it comes to contract negotiations, partnerships, marketing campaigns, and even further expansion.
6. Access to Better Talent
Another benefit of going global is access to a broader pool of talent. International talent may bring a number of advantages you would otherwise have no access to locally. These include the ability to speak multiple languages and diverse educational backgrounds.
Also, your company will be able to employ team members locally in your target countries of expansion, who can best communicate with clients in the same time zone without any complications.
Netflix, for example, set up a base in Amsterdam for their European expansion. The company lauded the city for enabling them to hire multilingual and internationally-minded team members who understand the consumers and cultures across different territories in Europe.
More than that, international talent comes with a new point of view and improves innovation within a company. Foreign markets that provide access to global entrepreneurs and skilled workers often have successful start-up economies.
7. Foreign Investment Opportunities
It is also good to consider the additional investment opportunities foreign markets offer. Companies expanding abroad can seek new resources and build vital connections by setting up shop in a new market.
Multinational companies benefit from the fruitful investment opportunities that don't exist in their home country. Many governments worldwide offer companies incentives to encourage investment and expansion in their region. Always research regulations that can benefit your business before deciding on a particular area to target.
8. Global Expansion in 2021
The benefits of going global are huge. International expansion is a step that requires due diligence and ample research. Working with a partner who has experience working with businesses in expanding overseas, can make worldwide success possible.