With a highly developed market economy, exceptional ongoing business performance and robust business environment, Singapore has earned the reputation as one of the best and easiest places to do business in the world. There are a number of contributing factors behind the efficiency of Singapore's government and business sector. 
Let us explore some of the most important reasons Singapore has attained its position in the global market and why you should consider expanding your business to Singapore.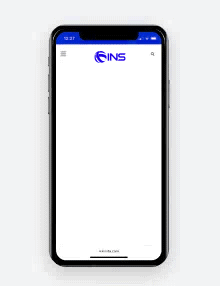 In a hurry? Save this article as a PDF
Tired of scrolling? Download a PDF version for easier offline reading and sharing with coworkers
In a hurry? Save this article as a PDF
Tired of scrolling? Download a PDF version for easier offline reading and sharing with coworkers.
Fill up the form below 👇🏼
Your download will start in a few seconds. If your download does not start, please click the button:
Doing Business in Singapore
Singapore is positioned in a strategic location which allows for businesses to easily access the Asia pacific region, while its cultural environment is welcoming to foreign investment. For this reason, many multinational companies have opted for Singapore as their location of choice for their Asian headquarters. It further boasts a stable political environment with a strong legal system that offers companies a great deal of protection. With its low taxes, highly open economy and skilled workforce, business managers cannot look past Singapore as a place to setup their business.
1. The Ease of Doing Business
Singapore consistently ranks at the top end of the World Bank's 'Ease of Doing Business' list, coming in 2nd, out of 190 countries evaluated. The Ease of Doing Business list evaluates and ranks countries based on a number of factors which determine how conducive the regulatory environment is to business operations, as well as protection rights afforded to enterprises. 
Aspects such as registering a business, getting electricity, paying taxes and cross border trading are taken into account, and an overall evaluation is provided to firms across the respective country. Singapore's ranking serves as a strong indication of their global outlook and business friendly environment.
Comprehensive intellectual property (IP) protection is provided to companies who have selected Singapore as their location of choice. The vigorous IP regime has bolstered the confidence of leading global companies to set up their Asia headquarters on the island.
Singapore's favorable tax laws and incentives for foreign investment, have been recognized by many enterprises as being highly favorable for investment. Resident tax payers in Singapore pay income tax on a progressive scale with the highest rate being capped at 22%. Furthermore, it has a relatively low corporate tax rate (a flat rate of 17%), offers a number of tax breaks and capital gains are not taxed. With this kind of policy in place, Singapore continues to attract businesses to setup in the region.
With its ultra-modern infrastructure and drive towards becoming eco-friendly, Singapore has been identified as one of the world's leading innovation hubs outside of Silicon Valley. According to a KPMG survey of more than 800 global tech industry leaders, Singapore claimed the number 1 spot on the global rankings in 2020. T
he respondents of the survey had determined infrastructure as the most important factor in developing a technological innovation center. As such, they gave Singapore the top rating mainly due to its modern infrastructure, a local urban environment to attract young professionals and the availability of investment funding.
According to the World Economic Forum Global Competitiveness index of 2019, Singapore had overtaken the United States to top the list for global competitiveness. The World Economic Forum quantifies their statistics by analyzing factors that drive productivity, growth and human development. Singapore has on offer a deep, highly skilled talent pool, which ranked 1st in the labor market section of the World Economic Forum's index. Singapore further has a diverse population and is one of the most 'western-friendly' countries in Asia. With their advanced infrastructure and high standards of living, Singapore has no problem cultivating their local talent or attracting foreign talent.
Singapore boasts an impressive 24 Free Trade Agreements (FTA's), which is greater than that of the United States who has 14 and China who has 11. The purpose of these agreements is to reduce trade barriers and compete in the global marketplace more easily. This once again illustrates the global openness and connectivity Singapore aims to achieve.
Our latest insight takes a look at why businesses should consider expanding to Singapore and provides some interesting facts on the region. Take a look at our infographic below:
HR Consulting in Singapore
For enterprises considering expanding into Singapore, using a partner who has knowledge of the local regulations and processes, will simplify the expansion and save the company time and money.
INS Global is recognized as one of the best HR consultancies in the region, assisting hundreds of companies across a number of different industries to successfully expand their business.
Our team consists of experts across various departments that are able to assist your enterprise across a wide range of services such as recruitment, company setup, payroll processing and many more. Contact us today and let our experts simplify your expansion.