The automotive industry is one of the longest standing industries that dates back to the tail end of the 1800s. In 1896, Karl Benz received the patent for the first automobile-powered internal engine that would ultimately launch Mercedes-Benz. Meanwhile, automobile manufacturing achieved mass scale when Henry Ford built the Model T with a fully-operational assembly line in 1913. This enabled lower costs for vehicles and boosted demand and sales. As a result, it kick-started the surge of the automobile industry.
The largest automotive companies are from all over the world. Germany's Volkswagen Group produced the most vehicles in 2019 under its multiple brands, which include Volkswagen, Bentley, Bugatti, and Audi. In Asia, Japan's largest automaker Toyota is number two in the world. The company produced 10.5 million vehicles in 2019 with a mix of passenger cars and commercial vehicles. Other top industry players include Renault from France, General Motors and Ford from the United States of America, and Hyundai from South Korea.
After years of continuous steady growth, the global production of automobiles saw a decline of 5% in 2019. That year, automotive manufacturers worldwide produced roughly 92 million vehicles – 67 million passenger cars and 25 million commercial vehicles.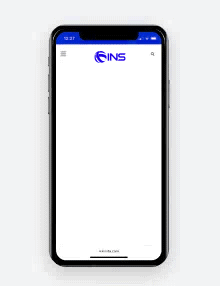 In a hurry? Save this article as a PDF
Tired of scrolling? Download a PDF version for easier offline reading and sharing with coworkers
In a hurry? Save this article as a PDF
Tired of scrolling? Download a PDF version for easier offline reading and sharing with coworkers.
Fill up the form below 👇🏼
Your download will start in a few seconds. If your download does not start, please click the button:
In 2020, the automobile industry took a hard hit due to the COVID-19 pandemic. With the closure of many factories due to shutdowns, production slowed down around the globe affecting the intricate supply network that fuels the automotive industry.
Amidst the outbreak in China, many factories were closed and no new vehicles were released by facilities in Wuhan. The quarantine measures imposed in most countries around the world exacerbated the already falling demand for vehicles. The effects of which are evident in countries like the USA and Japan where a strong public transportation system can easily replace the need for automobiles.
Aside from changes in supply and demand, the automotive industry is undergoing a technological transformation. Environmental regulations are becoming more stringent around the world. Encouraged by the Paris Agreement, countries who are part of this treaty are enforcing stricter emissions control on vehicles as road transport accounts for 17% of global greenhouse emissions – a major contributor to climate change.
Automobile manufacturers are making changes by expanding into electric vehicles providing new electric or hybrid versions of existing models or releasing new models altogether. However, to meet this new demand, manufacturers will be challenged to shake up their supply chain and invest in switching product lines.
While this will prove to be a steep undertaking, manufacturers will receive support from their respective governments. Nations like China are supporting their vehicle manufacturers with financial incentives. On the other hand, the Japanese government is working closely with their top manufacturers to ensure the production of electric vehicles that will suit the lifestyle of domestic consumers.
Despite these setbacks, the global automobile industry remains one of the world's largest manufacturing sectors. As of 2020, the global automotive industry is valued at $20,321 million. It is expected to grow to $25,719 million by 2025, accounting not just for the vehicles themselves but for supply and repair as well. Below we explore more about the automotive industry in the top five countries for automotive production. 
In 2019, China produced more than 26 million automobiles, which makes up 28% of total worldwide automobile productions. This staggering number widens the gap between China and the rest of the world. It also proves the country to be not only the world's largest manufacturer but the leading producer of vehicles.
83% of China's total production went into building personal passenger vehicles while the remaining 17% was towards vehicles for commercial use. Domestic manufacturer SAIC Motor Corporation is the largest manufacturer of vehicles producing 6.2 million vehicles in 2019.
SAIC, along with other domestic manufacturers such as Changan, Dongfeng, Geely, and BAIC, is gaining a larger portion of market share. A key factor for China's growing vehicle production is that foreign manufacturers need to form joint ventures with Chinese manufacturers to build vehicles in China. This policy intends to grow domestic automobile production. For example, BAIC is in a joint venture with German company Daimler.
Automobiles, particularly new energy vehicles or NEVs, are one of the 10 target sectors of the Made in China 2025 program. This initiative aims to shift the country's production from low-cost mass to value-added manufacturing. The government's goal for NEVs was to produce one million fully-electric or hybrid cars by 2020. The expectation is for domestic production of NEVs to make up 70% of the consumer's market share.
Their efforts are evident in recent reports highlighting how local NEV manufacturer SGMW, a joint venture between SAIC, Liuzhou Wuling Motors, and GM China, has outsold Tesla's best-selling electric vehicle – Model 3 – at a ratio of 2 to 1 at the beginning of 2021.
SGMW's affordable Wuling Hongguang Mini EV sold 36,762 units in January 2021 compared to Tesla's Model 3 with sales of 21,589. A key advantage of Wuling Hongguang Mini for Chinese consumers living in crowded big cities is its compact size and a friendly starting price of RMB 28,800 or USD 4,432.
The growing trend of consumer preference for China-produced vehicles is expected to continue, as Chinese manufacturers are producing automobiles that cater to the needs and price points of local consumers.
2. United States of America 🇺🇸
The United States continued to stay strong as the second-largest automobile manufacturer at 12% of the total global market share. While the United States is only fourth when it comes to the production of passenger vehicles, it is the largest producer of commercial vehicles. It is even greater than China at 8.4 million commercial vehicles. The biggest US vehicle manufacturers are General Motors Company (GM) and Ford Motors Company (Ford).
What is alarming is the sharp drop in sales of the automotive industry in the United States. Vehicles sales went down 38% from 2019 to 2020. The impact is most felt in car sales that went from 11.4 million units sold in 1973 to a little over 4.7 million in 2019.
Meanwhile, electric vehicle producer Tesla is growing with the increasing acceptance of electric vehicles. Tesla reported sales of 500,000 units across their catalog in 2020, a 36% increase compared to 2019. It is largely driven by Tesla's Model 3, which targets a broader segment with a budget-friendly starting cost of USD 35,000.
International Recruitment
Japan is the world's third-largest total automobile producing nation in the world at roughly 9.6 million units. In terms of personal vehicles, Japan ranks second only behind China. Top Japanese car manufacturers such as Honda, Nissan, and Toyota export their models globally to good reception to the world market.
Vehicle manufacturing is a major pillar of the country's economy. Therefore it comes as no surprise that domestic cars outsell vehicles from foreign manufacturers in the local market.
The majority of the demand for vehicles in Japan is in the rural areas due to the highly-developed public transport system in city-center like Tokyo. What is driving big sales in the country are compact vehicles. Due to the limited space, increase in single households, and an aging population, minicars, or what is called Kei in the local language, are created to address the needs of the consumer. A Kei car is affordable, offers enough space for regular-sized passengers, and can fit into tiny spaces for parking.
In 2020, there were only around 15,000 units of battery electric vehicles sold in Japan. Despite lagging behind the world when it comes to electric vehicles or EVs, the government understands the importance of EVs to achieve their 2050 zero-emission goals.
Japan plans for all new car sales in 2030 to be eco-friendly. The Japanese government has started working with Toyota, Nissan, and Honda to make these green changes and combat stricter emission laws and foreign competition. Toyota aims to offer electrified options for all models by 2025. Nissan aims to raise their mix of hybrid and electric domestic car sales from 30% to 60% by 2023. As well, Honda just released their first mass-produced e-vehicle, the Honda e at the beginning of 2021.
Germany is the fourth biggest vehicle manufacturer worldwide in 2019 producing 4.7 million vehicles, a 9% drop compared to the 5.1 million units produced in 2018. The dip is due to the decreasing demand from international markets. 2020 has seen a further decline in production of 36% in the first eight months of 2020 due to shutdowns caused by the Coronavirus pandemic.
Despite these drawbacks, Germany remains the top vehicle producer in Europe with 31% of the total market share. Leading German automobile producers are Volkswagen, BMW, Daimler, Audi, and Mercedes-Benz.
Germany-produced vehicles are renowned for their innovation, safety, and reliability. The amount of research and development German manufacturers put into building their vehicles also made them a popular choice. Germany exports 80% of manufactured vehicles every year to other nations in the EU with a total value of 220 billion Euros of exported vehicles.
Following the global trend, sales of full-electric vehicles in Germany tripled in 2020 to a new high of 194,163 units. E-mobility is becoming mainstream as prices are becoming more affordable. This change is in line with the German government's goal of having seven to 10 million registered e-vehicles by 2030.
India is the world's fifth-largest automotive manufacturer producing 4.5 million vehicles in 2019. 80% of India-produced vehicles were passenger cars, while 20% were commercial vehicles.
By 2026, India is expected to become the world's third-largest automotive market. This is hinged on the strong position of India in the international heavy vehicles market as one of the top manufacturers in the world for tractors, buses, and heavy trucks.
There is also a growing demand for electric vehicles to grow at a CAGR of 44% from 2020 to 2027 and to hit 6.34 million units sold by 2027.
Key drivers for this growth are:
India has a large yet under-penetrated population of 1.4 billion when it comes to car ownership. It is predicted to reach 7.2% in 2026 from 3% in 2020.
The average household income is slated to increase from USD 1.6k in 2016 to USD 4k in 2027 per year.
India is also investing heavily in research and development. Approximately 8% of India's R&D budget will go to the automotive sector.
The Indian government has also introduced a Production-Linked Incentive (PLI) Scheme in the Automobile and Auto Components valued at INR 57,042 crores.
The Future of Automotive Industry
Looking at the state of the automotive industry, electronic and hybrid vehicles will be the future and driving force of demand for the automobile industry. Key trends driving the automotive industry are autonomous vehicles and mobility as a service (MaaS).
With the increasing adoption of AI for everyday use, autonomous vehicles are becoming more accessible. Autonomous vehicles, also known as self-driving cars, are those that are capable of sensing the environment and operating without human intervention. Companies like Tesla and Google are developing and slowly releasing these types of cars.
MaaS is a growing trend in the automotive industry. It is a service that uses joint-yet-separate channels to plan, book, and pay for transportation. Companies in MaaS such as Uber, Grab, Lyft, Didi, and Ola Cabs are part of this space. MaaS signals the shift from personal-owned vehicles to vehicles owned by companies or a service.
Countries you should keep an eye on for their potential developments are China and India. China continues to be the leader when it comes to automotive production and in transitioning to emission-free vehicles. While the automotive industry in other countries is contracting, India's is growing due to the rising income, increased vehicle penetration, and government support.
INS Global and The Automotive Industry
INS Global is an HR solutions firm that has been established for more than 15 years. We have helped numerous companies around the world expand their business and explore new territories. We have assisted many major automotive companies in recruitment, hiring staff, payrolling and invoicing.
If you are in the automotive industry, get in touch with us today and find out from our consultants how we can help simplify doing business for you.