China has in recent times become the land of opportunity, not just to Chinese nationals, but to foreign nationals as well. Boasting the second largest economy in the world, many foreigners are choosing China as their destination to further their career or conduct business. For foreign nationals intending to relocate to China, it is important for them to get the right visa and residence permits which allow them to do so.
Learn How to Obtain a China Work Visa
In order to attract more foreign talent, China has recently implemented a more open and efficient visa policy. It has greatly simplified the process by making the requirements and steps of the process more concise.
A distinction has to be drawn between applicants applying from their home country and those applying from within China, as the application processes and the required documents differ for each.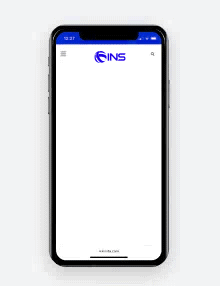 In a hurry? Save this article as a PDF
Tired of scrolling? Download a PDF version for easier offline reading and sharing with coworkers
In a hurry? Save this article as a PDF
Tired of scrolling? Download a PDF version for easier offline reading and sharing with coworkers.
Fill up the form below 👇🏼
Your download will start in a few seconds. If your download does not start, please click the button:
Basic Requirements for a China Z Visa
In order to qualify for a work visa in China the following basic requirements have to be met, the applicant must:
Be over 18 years old;
Be in good health and have carry no contagious disease;
Have the relevant skills and experience for the specific position;
Have a valid passport and other necessary travel documentation;
Have a clear criminal record; and
Have a valid job offer from a company in China.
Getting a Work Visa: Steps to Apply From Your Home Country
Collect required documents;
Apply online for a foreigner's work permit notification letter;
Apply for China work visa at a local Chinese embassy or consulate;
Receive permission to enter China;
Register temporarily with police;
Receive medical verification;
Apply for a residence permit (once in China); and
Apply for work permit.
1. Required Documents for a Z Work Visa in China
A valid passport and/or scanned copy of passport information page
Medical examination report from an authorized hospital
Recent passport-sized photograph
Reference letter
Background check report authenticated by Chinese embassy or consulate
Bachelor's degree or higher diploma authenticated by Chinese embassy or consulate
For teaching positions only — TEFL/TESOL certificate authenticated by Chinese embassy or consulate
2. Notification Letter for Foreigners Work Permit in China
The Foreigners Work Permit Notification letter must be applied for, in order to obtain a Z visa in China. This is a letter provided by the Chinese authorities which states that an applicant is eligible to work in China. For this letter to obtained, the required documentation must be submitted to the labor bureau by an employer. It takes approximately 3- 4 weeks to obtain a notification letter.
The following documents are required for a Work Permit Notification letter:
Degree/diploma (legalized and authenticated);
Police clearance certificate (legalized and authenticated);
Proof of at least 2 years work experience in the relevant field;
Applicants Resume; Work permit application form;
Passport and ID photo;
Verification of employment history;
Verification of education or professional qualifications;
Copy of contract from employer;
Criminal record verification;
Physical examination record; and
Information concerning any accompanying members.
3. Apply for China Work Visa
Once a Foreigner Work Permit Notification letter has been obtained, an applicant can then apply for the China work visa (Z visa) at their local visa center or Chinese embassy (this varies in each location).
4. Applicant is Permitted to Enter China
The applicant is then permitted to enter China legally. The visa is valid for 3 months, once the applicant has entered China they are required to remain there for a continuous period of 30 days. During this time, they will need to finalize the process by applying for a China work permit and residence permit.  
5. Apply for China Residence Permit
Once an applicant has entered the country, he/she will be required to obtain a China residence permit, which allows them to stay in China for the purpose of work. The duration of the residence permit is dependent on the location in china.
6. Apply for China Work Permit
Once an applicant has obtained a residence permit, he/she can then apply for a China work permit, which allows them to legally work in the country. Generally, the employer of the applicant will apply for the work permit on behalf of the applicant.
China Work Permit Classification
Over the past few years the Chinese government has been working at simplifying the China work permit application process. As such, since 2017, the Foreigner's Work Permit was formed, which negated the need to obtain an Alien Employment Permit and a Foreign Expert Certificate. The new regulation provided for a classification of work permits, dependent on the qualifications and skills of an applicant. There are 3 categories:
Class A: high level experts
Class B: professionals
Class C: low skilled workers
Class A: High Level Experts
This is the highest class of work permit in China. The following persons qualify as high level applicants:
High income earners, which is persons who earn 50,000 RMB or more per month.
Recipients of renowned international awards.
Well established entrepreneurs.
Specific persons identified by the Chinese government for roles identified as scarce.
Chosen under the Youth Talent project.
Identified by China's talent plan.
Most applicants fall into the class B category and must be between 18 – 60 years old. The following requirements must be met in order to be classified under Class B:
Applicant must possess a bachelor's degree (or higher qualification) and at least 2 years of full-time work experience related to the role; or
The applicant must be an 'excellent' graduate with a master's degree from one of the top 100 universities in the world or from a well-known Chinese university.
Foreign-language teachers must hold bachelor's degree or higher, have at least two years of experience and be a native speaker of the language being taught.
Class C: Lower Skilled Workers
Class C is available to applicants between the age of 18 and 60 years old. An applicant can obtain a class C work permit in China, in one of the following circumstances:
Entering China for seasonal employment.
Entering for an internship under a government agreement.
Serving as a domestic helper to a Class A employee.
As an alternative to qualifying in terms of one of the above mentioned classes, applicants can qualify for the class B or class A through a points system.
Class A: 86 points and above
Class B: 60 to 85 points
Class C: 59 points and below
The points can be calculated as follows:
Police Clearance Certificate
Police clearance certificates are to be validated in the home country of the applicant, as well as by the Chinese embassy of that country. If an applicant is already in China, an application would need to be completed in the home country on behalf of the applicant and thereafter be sent to China. If an applicant is required to provide their fingerprints in order to obtain their police clearance, they can generally be completed at the consulate/embassy or certified agent recognized by the home country of the applicant.
Although there was an online process which allowed for an applicant to verify a diploma, this verification is not widely accepted by all labor bureau's in China. Therefore, it is generally recommended that an applicant follow the verification process that has been set out in their respective country. Although the steps of the process may differ from country to country, the final step always remains the same; which is legalization by the Chinese embassy in that particular country.
International Recruitment
How INS Global Can Help You