With its advantageous tax incentives, excellent healthcare, and more reasonable cost of living compared to its neighbors in Western Europe, Portugal offers a great destination to work and live in. Whether you are planning to work, start a business, or incorporate your company in Portugal, it is important to know which visa type you need, what documents you must prepare, and how to apply for it. Below we look at the various types of visas in Portugal.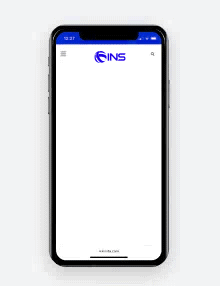 In a hurry? Save this article as a PDF
Tired of scrolling? Download a PDF version for easier offline reading and sharing with coworkers
In a hurry? Save this article as a PDF
Tired of scrolling? Download a PDF version for easier offline reading and sharing with coworkers.
Fill up the form below 👇🏼
Your download will start in a few seconds. If your download does not start, please click the button:
Work visas are categorized based on the amount of time you will be staying in Portugal as well as your profession. You will either need a temporary stay visa or a residency visa. This type of visa is applicable for non-European Union (EU) citizens.
A temporary stay visa is required for people looking to work in Portugal for less than one year. Employment purposes include those doing independent or freelance work, amateur sports activities, seasonal work, or short-term scientific research. For the complete list of work visa types, you may visit the official site of Portugal's Ministry of Foreign Affairs. This kind of visa is valid for your entire stay in Portugal, and it allows for multiple entries into the country.
The residency visa, on the other hand, is for people who will be working in the country for more than a period of 1 year. Entrepreneurs, higher education teachers, and some professional activities are covered by this visa. It is valid for four months and allows for two entries into the country. During that time, the holder will be required to obtain a residency permit, which is a temporary permit (usually valid for one year) that allows non-EU nationals to work and live in Portugal.
One can secure an EU Blue Card if he or she is considered a highly qualified worker from a non-EU country. It includes having higher education, a valid one-year work contract, and a gross annual salary that is at least 1 and a half times the national average in Portugal.
Official visa form, which can be acquired from Portugal's Ministry of Foreign Affairs website
A valid passport
Two passport-sized photos
Proof of sufficient funds for the duration of your stay
Criminal records from both home country and any country you have stayed in for more than one year
Document that permits the Portuguese Immigration and Border Services to check your criminal records
Proof of health insurance
Proof of accommodation in Portugal
Additional Requirements for Contracted Workers
Contract from your employer
A declaration issued by the Portuguese Employment and Training Institute
A professional certificate when such a profession is regulated in Portugal (for example: In pharmaceutical work, a pharmaceutical license is required.)
When funds needed for sustenance are obtained through work, a document such as a "Work Contract Promise" should be taken into consideration
Proof of subsistence can be obtained through a statement of responsibility from the employers of the applicant. This is a document from your employer indicating that you will be given enough compensation to live in Portugal.
Additional Requirements for Teaching Work, Highly Qualified Work, and Cultural Work Visa
Work contract
Invitation from a higher education institution or training institution
Statement of responsibility from a certified company
Invitation from a company or institute regarding relevant cultural activity within Portuguese territory
Invitation from a research institute
2. Portugal Business Visa
The Schengen Business Visa is a type of visa or short-term permit that is valid for no longer than 90 days. This visa allows the holder to enter Portugal and conduct business-related activities. It can be issued as a single-entry, double-entry, or multiple-entry permit.
Business Visa Requirements
Round trip flight bookings
Proof of occupation – such as a business license
Financial documents – such as an income tax return, bank statements, etc.
Invitation letter from Portuguese company you will be conducting business with
An introduction letter from the sending company
Meanwhile, there is also a special Startup Visa for entrepreneurs from non-EU countries with a registered business. To qualify, the business must meet the following requirements:
Generate at least EURO 325,000 per year for five years
Be focused on technology
Create new jobs in the country
For non-EU investors, the Golden Visa offers a faster way to obtain a residence permit in Portugal and various benefits. However, it involves a significant investment in any of the following:
Buy a property in Portugal worth at least EURO 500,000
Start a company that would create at least 10 positions
Invest of at least EURO 250,000 – 500,000 in scientific research, arts and culture, or small- and medium-sized businesses
How to Apply for a Portugal Visa
The application process per country would differ. As such, it is important to double-check how to apply for your visa at the Portugal embassy, consulate, or visa center in your country.
Secure a job offer from a company in Portugal.
If the employment is longer than three months, your employer should apply for your work permit from the Portuguese Labor Authorities before you travel to the country.
After getting your work permit, apply for a work visa.
**Depending on the length of your employment, you may need to apply for a residence permit.
As each type of business will have its specific requirements and processes, make sure you prepare all the required documents. Then, submit them to the official department or office that is in charge of processing the application.INS Global in Portugal