If you are going to remain in the good graces of the Chinese government and local trade councils, compliance with the PRC Labor Law should be your objective. The employee's regulation of working overtime in China is generally thought of as complex. However, under PRC Labor Law and regulations, overtime pay is clearly specified:
Any work that exceeds 8 hours per normal work day must be paid at 1.5 times of the employee's contractually agreed to hourly wage.
Any hours worked on a weekend day must be paid at 2 times the employee's contractually agreed to hourly wage.
Any hours worked on a Chinese statutory holiday must be paid at 3 times the employee's contractually agreed to hourly wage.
The number of overtime hours is also regulated by law and is limited to no more than 3 hours per regular work day and no more than 36 hours per month.
The perceived complexity in the PRC Labor Law is a created complexity through the application of some controversial methods to try and soften the terms of the law as written. Otherwise, every employee of a company from the top management down to the lowest paid hourly employee would be eligible for overtime pay in accordance with the PRC Labor Law. There is a foundation for alternative arrangements on overtime pay because the law was created with the average production line employee in mind. So, there is some give and take on how the law is modified through common practices that are generally acceptable to the Chinese government and local labor councils, so long as they give their stamp of approval on the deal. 
However, all of these alternative arrangements involve some degree of assumed risk because employees may feel they are being treated in a non-compliant way and can file a complaint against their employer. If the Chinese government and/or local labor council are not complicit in how that employee is being treated, then the employer stands to lose the fight in the pro-employee environment that is Chinese labor law.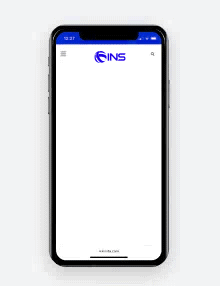 In a hurry? Save this article as a PDF
Tired of scrolling? Download a PDF version for easier offline reading and sharing with coworkers
In a hurry? Save this article as a PDF
Tired of scrolling? Download a PDF version for easier offline reading and sharing with coworkers.
Fill up the form below 👇🏼
Your download will start in a few seconds. If your download does not start, please click the button:
Formal Overtime Pay Risk Management for Chinese Employees
Your first level of legal recourse is to negotiate a specific clause regarding overtime pay in the employee's work contract with your company. Essentially, you must remain compliant with the intent of Chinese labor law, but you can alter the specific terms of that law to suit your business model. The risk reduction effort includes getting the employee to agree to the modified terms for overtime pay and then getting the local labor council to give their approval as well and if needed, the approval of the Chinese government. This provides the employer with legal recourse in the event of any disagreement.
Typical agreements in the employee working contract can be the adoption of a Comprehensive Working Hour system, which states the exact number of hours that should be worked before any overtime payments in accordance with the PRC Labor Law would be invoked. For instance, you could identify the regular work day as 11 hours and not pay 1.5x overtime pay until that number is exceeded. This contract has to be approved by the Chinese government, making them legally complicit in the agreement between employer and employee.
The Flexible Working Hour system is another contractual modification under which the employer can have high-ranking management and sales staff personnel work in excess of 40 hours per week without being paid overtime with local labor council's dictating at what point overtime would be required to be paid. Thus, the local labor council's would be complicit in the terms of the employee contract regarding the payment of overtime. Of course, the real complexity comes from the fact that all of your businesses other required paperwork had better be current and in compliance as well to preclude any contingent problems from spoiling your carefully negotiated plans for overtime pay. The risk of using this method is severely reduced, but it's not zero.
Informal Overtime Pay Risk Management
Then, there are the more informal, alternative methods to handle overtime issues. These are much higher risk options and are not methods that are actually written down in the employee manual or handbook. They are informal and implicitly meant to be fair to the employee but they DO NOT meet the intent of the PRC Labor Law.
The first informal agreement is with employees that work more than 8 hours in any one regular work day. That employee can be offered to take time off on another regular work day to "make up" for the extra hours put in on the other work day, keeping the total number of hours each week at the number allowed by law. This works well for the non-management, non-sales employees that simply work the production lines.
For management personnel, another informal, non-documented method is to essentially pay the managers a salary regardless of how many hours they work. It requires the cooperation of the employee but the employee can still file a grievance if you, the employer, abuse the privilege of such a method. Your risk using this method is high and should be worked out with each employee on a case by case basis. Sales staff present a unique situation and the one with the highest risk if you plan to not pay them overtime for any reason by adjusting the hours reported each week to keep with the terms of Chinese labor law. Any dispute filed by the employee in the event of a disagreement on the hours worked would have a high probability of being settled in favor of the employee.  
Overtime Policy in China: Conclusion
Your best option will always be to stay compliant with Chinese labor law, in all respects, at all times. 
Staff your company with enough employees to avoid overtime for anyone including managers and sales people.
Always have a current employment contract in force for each employee at all times, that has been signed off by both the local and national government.
At the very least, take advantage of the reduced risk methods of mitigating overtime expenses by taking advantage of the overtime agreements that the Chinese government is willing to be complicit with, so that you are still on firm legal ground even though not 100% compliant with Chinese labor law.
Tread lightly on any informal overtime agreements between employer and employee without government knowledge or approval. It will take only one disgruntled employee to upset the deal and leave you, the employer, in a bad situation and now possible targeted by the local and national labor law enforcement groups for a deeper look.