The world has grown increasingly borderless and highly connected in terms of business mobility. Companies are beginning to expand beyond their home country market and establishing new operations to profit from overseas opportunities. This new global mobility includes advertising research and development, and expanding their reach to clients globally.
Accordingly, enterprises must reconsider their business strategy and how they oversee their international workforce to thrive in this new era of globalization. This article then covers global employee mobility, its advantages, and how your organization can implement it effectively.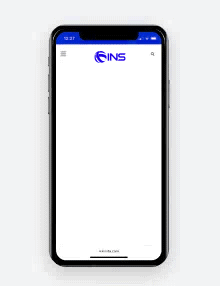 In a hurry? Save this article as a PDF
Tired of scrolling? Download a PDF version for easier offline reading and sharing with coworkers
In a hurry? Save this article as a PDF
Tired of scrolling? Download a PDF version for easier offline reading and sharing with coworkers.
Fill up the form below 👇🏼
Your download will start in a few seconds. If your download does not start, please click the button:
What is a Global Mobility Strategy?
A global mobility strategy is a company's unique framework for effortlessly transitioning their workforce into one that travels or lives overseas.
This strategy provides detailed assistance and a framework for cross-border worker movement. A robust global mobility strategy then powerfully connects to your business plan, vision, and worksite attitudes.
So, to establish a profitable global mobility strategy, you must guarantee that:
The planning procedure involves all relevant managers and global mobility specialists.
Key factors are thoroughly examined.
Workflows are extensively documented.
The most challenging aspect is that global mobility strategies never look the same. This means that the design is wholly dependent on your company's workplace culture and vision.
In the end, developing a comprehensive global mobility strategy with practical advantages requires time. A well-thought-out global mobility strategy is the cornerstone of international progress.
What Does Global Employee Mobility Mean Today?
Global employee mobility means embracing new mechanisms that allows professionals to relocate from one destination to another efficiently. It has normally been involved with the strategic and logistical difficulties of transfer, technology, law, and tax compliance. Additionally, it can mean assisting with family issues and dependents while setting workers up to ensure stability.
These global mobility programs can also take a more strategic shape, aiding talent management and development through workforce strategy. HR executives are generally in charge of mobility projects as they can provide high-level management and decision making.
Talent mobility programs are essential for enterprises that want their emerging international ventures and employees to succeed on the global stage.
Global Mobility: Advantages for Your Company
The latest technologies allow companies to achieve success via virtual work. A remote job will enable employees to achieve higher levels of creativity and performance.
Global mobility enables departments to embrace change with a more efficient future work system. International mobility is central to allowing flexibility and high engagement among employees looking for new opportunities.
Accordingly, these values must be embedded into your company's upcoming work strategy. This can be done then by warming employees up to the idea of remote and hybrid employment.
Having the ability to hire or manage globally means being able to benefit from labor markets with a range of employer responsibilities. So, by expanding the area you hire from, you can save on costs in new markets.
Staff in countries outside your own may require less employer responsibilities, allowing you to save money while still offering competitive contracts.
3. Support Inclusion and Unity Among Team Members
According to a 2021 Deloitte study, diversity and global mobility are significant considerations for younger generations of workers.
By 2025, millennials will make up 75% of the workforce. Currently, 59% of millennials say they want to live and work overseas to explore new cultural norms.
Although women cover more than 40% of the global workforce, hardly 1 in 5 international employees is a woman.
When companies incorporate global mobility into their diversity programs, employees feel a greater sense of belonging, therefore enhancing the employee experience.
By embracing mobility, leaders are seen as more effective, creative, and motivated. As a result, staff that feel like they belong will also benefit the organization in the long term through improved employee engagement.
4. Find and Manage the Best Staff on a Global Scale
With a workforce able to operate anywhere in the world, your staff will always be right where they need to be. You can draw from a larger talent pool, or transfer staff to meet requirements.
This way, you can pursue projects freely, with flexible teams that are comfortable working worldwide. By combining global mobility with global HR services, you avoid the hassles of setting up new systems overseas, and instead incorporate all your workers into a single global system.
5. Enable and Improve Current Professionals
Businesses worldwide are committed to fighting for more skilled workforces. Employee engagement is a priority for business owners who wish to future-proof their success. The opportunity to constantly improve and advance current, qualified employees is at the heart of retention.
Particularly when you are looking to attract the best in tomorrow's talent, allowing them the freedom to explore the world can be key. Your staff will grow and develop through experience, bringing new expertise back to your services.
Employees with possibilities for advancement and mentoring are more likely to remain with their employer. So, strategies that promote skills training and mentoring must be implemented for a workforce to thrive.
How INS Global Guides Your Organization with Global Mobility Services
Global mobility is far more than knowing where you want to relocate your employees. Whether it's restructuring an approach or rebuilding the way you work globally, you can always profit from expert assistance.
Mobility options are critical for inviting, strengthening, and preserving talent. However, it is vital to manage different expectations and objectives carefully to find the best employee engagement strategy.
For over 15 years, INS Global has been assisting companies with the strategic aspects of dispatching and managing a global workforce. Now we operate in 80+ countries worldwide, including the United States, so you'll never be without support.
As a leading Global EOR provider, we are experts in managing advanced tax, preparation, and administrative procedures on your behalf worldwide. In this way, we can guide you at every step, from recruitment to the onboarding process. Through expert support and advice, you can ensure the best possible business outcome.