From fashion to exotic cuisine, architecture to world-class technology, South Korea has a lot to offer in the foreign investment world. It is a developed country that has been growing rapidly since the 1980s and has displayed global competitiveness in numerous fields such as automobiles, mobile phones, and steelmaking. South Korea has approximately more than 50 million residents and what makes South Korea a much-loved destination, among locals as well as international tourists, is its diverse culture.
In recent times, the country's cultural development, including music, gaming, and digital content, is emerging as an essential industry in itself, taking the lead in the Korean economy. This article takes a deep dive into why it's worth marketing in South Korea, as well as a look into some case studies from foreign companies that have entered the country.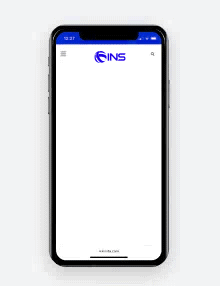 In a hurry? Save this article as a PDF
Tired of scrolling? Download a PDF version for easier offline reading and sharing with coworkers
In a hurry? Save this article as a PDF
Tired of scrolling? Download a PDF version for easier offline reading and sharing with coworkers.
Fill up the form below 👇🏼
Your download will start in a few seconds. If your download does not start, please click the button:
Why Enter the South Korean Market?
Like any foreign market in Asia, Korea has quite a few characteristics that make the country unique. Businesses often make the mistake of only planning a marketing strategy for the Asian region instead of each individual country. 
The marketing values, consumer behavior, and cultural norms in Korea are much different from other East Asian countries. Korea is one of the world's wealthiest countries and is currently in the top 10 largest economies, based on GDP.
1. South Korea is an Attractive Investment Destination
The government has made great efforts to promote foreign direct investment (FDI) which has now become one of Korea's greatest strengths. By region, Japan is South Korea's largest inbound investor. This is followed by the United States, the Netherlands, and the United Kingdom.
Foreign companies are drawn to the country due to its public safety, political stability, skilled workforce, and communication technology. 
The key sectors that play a role in the growth of the country's economy include semiconductors, automobile and automobile components, electronics cosmetics, education services, and shipbuilding. The services sector also offers new opportunities for the next wave of FDI.
2. Ranked 4th Largest Economy in Asia
South Korea is well-known for its development from being one of the poorest countries in the world to a high-income country in just one generation. Korea has been able to compete in the global trading system due its well-educated labor force and high capacity for innovation. 
In 2021, the country's most pressing challenges are related to the economic, social, and public health impacts of the COVID-19 pandemic. 
South Korea has experienced some success in combining rapid economic growth with reductions in poverty. The country will be the first Organization for Economic Co-operation and Development (OECD) to see its economy recover to pre-coronavirus levels.
South Korean consumers are usually well-educated, and the national literacy rate stands at 98%. The country also has the world's best IT infrastructure with countrywide use of smartphones. Consumers tend to be tech-savvy, and this has had a strong influence on the way they make purchases. 
Many consumers use social media to search for information about potential purchases and share their own product reviews. In general, South Koreans gravitate to shopping in more time efficient ways. Neighborhood convenience stores are increasing in demand because they offer quick access to busy shoppers. Online commerce is also growing at a high speed since it allows consumers to save both time and money.
Young Korean's appreciate high-quality brands and are easily influenced by social media, popular culture, and influencers. They are traditionally nationalistic when it comes to brand presence, but their interest in international brands continues to grow with greater visibility due to social media and the increase in international travel. 
However, South Koreans tend to change their consumption behavior and adopt new trends quickly. They typically do not like to be left out and the fear of missing out is a strong driver among them. Timing can be a crucial element when it comes to entering the Korean market, especially due to the rapid pace Koreans can get behind a new trend.
Foreign Brands Entering South Korea Case Studies
South Koreans have responded well to the Starbuck's introduction of tech-based services and continue to show support for the company. In 2016, Starbucks annual revenue in Korea exceeded 1 trillion won ($895 million) for the first time. 
Of the 76 countries that Starbucks currently operates in, there have only been a few other countries that have experienced such high volume of sales, including the U.S., China, Japan, and Canada. 
Based on the population size of South Korea, the success of Starbucks in the country is very impressive. In the fierce battleground of the Korean coffee market, Starbucks continues to be the top player.
Starbucks was able to gain control of the coffee market in South Korea because of its aggressive store opening strategy. Starbucks directly operates all 1,500 stores in the country. The company also deploys a new store design and layout each year to keep up with the changing attitudes of Korean consumers.
Overall, Starbucks had an effective localization strategy for the Korean market. Many of the popular items on the menu are exclusive to the region, and cannot be found in the U.S., which is a big contributing factor to their success in the South Korea.
In the late 1990s, Wal-Mart entered the South Korean market for its international expansion, but eventually left the market in 2005 due to its poor marketing strategy. 
Wal-Mart entered Korea with an American centric market strategy, which did not translate well in Korea. Wal-Mart came up short in resonating with Korean consumers as they had significantly different taste and shopping preferences compared to American consumers. 
Wal-Mart's low-price strategy was also not perceived to have additional value in the minds of Korean consumers. The company was not prepared to develop an effective localization strategy to match the consumer demand.
It can be strategically important to take over commercially crucial and high-traffic locations when entering a market like South Korea in order to gain market position and a share of the market. 
In the Wal-Mart case, the choice of store location was important due to the fact that Korean consumers' shop mostly at locations in metropolitan areas because of strong preferences for stores with close proximity. 
Wal-Mart replicated the U.S. strategy of building stores in rural locations and attempted to penetrate the Korean market by building stores in distant areas where land prices were low, which was a major reason as to why the company wasn't successful in Korea. 
This lack of success in South Korea illustrates the importance of market and product localization in the region.
Why Having Local Expertise Can Cut Through the Hassles
In summary, the South Korean market offers a lot of investment opportunities for businesses and brands. 
They have a flourishing local market, as well as serve as an innovator for the rest of the region. If any business wants to succeed in Korea, it's important to dedicate a considerable amount of time to build a localized strategy in order to truly connect with local consumers. 
Working with a dedicated consultancy can help with navigating through the local dynamics, business norms, and ensure costly mistakes are avoided.
Global PEO in South Korea
INS Global in South Korea
INS Global has a long list of clients whom we have assisted in their South Korea expansion. As a leading HR solutions firm, we are able to help your company recruit top talent, hire staff through our PEO solution, invoice clients in the region, and many more. 
With more than 15 years of experience, we are dedicated to delivering the highest quality support to our clients. Get in contact with us today and let us simplify your expansion into South Korea and the rest of the world.