Japan is famous for its technological inventions, history, food, and profoundly unique culture. Though many of Japan's eccentric entertainment has made its way into western media and created a perception of an eccentric people, Japan is actually a very homogenous and collectivist culture. 
Unlike some other developed nations, Japanese people share the same language, ethnicity, education system, and cultural attitudes. This collectivist attitude can help determine what goods and services are adopted by the marketplace and which are rejected. Understanding the economic development and cultural history can help companies successfully enter the Japanese market.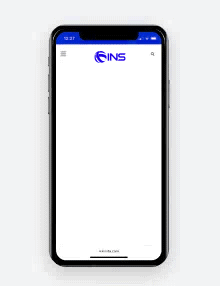 In a hurry? Save this article as a PDF
Tired of scrolling? Download a PDF version for easier offline reading and sharing with coworkers
In a hurry? Save this article as a PDF
Tired of scrolling? Download a PDF version for easier offline reading and sharing with coworkers.
Fill up the form below 👇🏼
Your download will start in a few seconds. If your download does not start, please click the button:
Beginning in 1960, Japan experienced three decades of rapid economic development that was unprecedented for its time. This development brought the Japanese people from their post-war society into the modern world, eventually leading to Japan being the second largest economy in the world in 1978 (China overtook Japan to become second in 2010). This development was accelerated by quick capitalistic and regulatory adaptations, forging old standards and capitalistic practices together into modern Japan.
During the 1980's, this quick development also created an economic bubble built around rising real estate and stock prices.  In 1990 Japan had an income per capita that was comparable to, or greater than, modern industrialized countries, with real estate price bubble hitting its peak in 1991. However shortly after, in early 1992, the price bubble would burst, stagnating the Japanese economy, and setting off a downturn in the years to come.
The following two decades would be known as the Lost 20 Years, after the growth in Japan's GDP slowed significantly compared to the rest of the developed world. Japan was able to overcome this obstacle by reinvesting in technology and research, adjusting monetary policy, and making significant changes to their legal system.
Today, Japan is the third largest economy in the world by nominal GDP and the fourth largest in PPP (purchasing power parity), with a PPP of around $41,000. The quick development, economic hardships, and the resulting economic rebound experienced by the Japanese has created unique consumers with expectations and purchasing behavior that is unlike any other developed country. 
For companies to succeed in Japan, they will need to carefully research and understand Japanese consumers and cultures instead of transplanting western ideas and expecting similar results (to learn more about doing business in Japan, click here).
Understanding Japanese Consumers: What Do They Want?
The Japanese people have very particular consumption habits that separate them from the rest of the world. Japanese consumers place high expectations on safety and quality. Although this may seem like common sense for any consumer, the Japanese standards are often higher and more strict than other countries. Practical functionality, aesthetics, and user-friendliness all play a role in what consumers are willing to spend money on.
For many Japanese consumers it is the safety and quality that can make the difference. Having a good track record of quality, meeting commitments, and using extreme courtesy are great cornerstones to build a Japanese marketing strategy on.
A well-designed webpage can be the crucial piece that ensures your marketing strategy. However, the concept of what makes a webpage well designed can change from culture to culture. A well-designed webpage in Japan means less white space on the page, dense sections of text, and several CTAs (calls to action). This is in stark contrast to many western webpage design standards.
Another important consideration is the lack of space that the Japanese have. This, alongside the long-standing cultural attitude towards avoiding waste, has led to deep rooted purchasing behavior that favors quality and functionality. Japanese consumers are more likely to purchase fewer, higher quality goods instead of many cheaper items.
Before considering entering the Japanese market, it would be beneficial to determine if the product or service you are offering can meet these requirements. Businesses should try to understand the culture and reflect this understanding through appropriate, respectful marketing and branding decisions to help facilitate market penetration.
With a relatively high PPP, the Japanese have the resources to be picky about which goods they consume. Although the recent Coronavirus pandemic has hampered consumer confidence and spending worldwide, increased vaccination rates and immunity has led the beginning of a recovery.
After reaching its lower limit in July, 2020 (Trading Economics), Japanese consumer spending has begun to increase and approach pre-pandemic levels. As the worldwide economy continues its recovery, Japanese consumption will likely grow alongside it. Companies who strategically enter the Japanese market could position themselves to successfully profit from the recovery.
With cultural and economic considerations in mind, the next step is understanding the profitability of the intended industry in Japan. There are several thriving industries in Japan. One of the main areas of economic activity revolves around services.
Services amount to nearly three quarters of the Japanese economy. Services like retailing, banking, and real estate are highly-developed. Aside from the highly-developed services sector, industries like electronics, automotive, and fisheries are all industries that are shaping the Japanese economy.
To take advantage of the opportunities provided by these thriving industries, companies should have a deep understanding of cultural differences, do in-depth market research, and analyze if their product or service can compete in the industry with existing Japanese goods and services.
How to Achieve Success in Japan
McDonalds provides a great example of understanding which marketing and business practices work in Japan, as they have been a part of the Japanese food & beverage industry for more than 35 years. 
In 2014, McDonalds experienced their first loss in 11 years according to the Harvard Business Review (HBR) . The decline in revenue was attributed to a Chinese chicken supplier to Japanese stores not meeting regulatory standards. This situation highlights the difficulty of international logistics and the strict safety standards of the Japanese consumers.
To remedy this situation, McDonalds began a deep analysis of its brand perception and operations. Trust in quality is difficult to gain and even more difficult to keep. McDonalds spent significant resources in marketing to reestablish itself as a reliable, clean source of nutrition in Japan. After investing in market research to evaluate better ways to satisfy customer expectations, they partnered with Pokémon Go and refurnished stores with digital technologies to improve their brand perception.
Finally, they implemented and publicized stricter and broader health and safety standards to meet Japanese standards. These standards included fresh training for staff, greater transparency of operations, and plans for third-party suppliers to have access to their kitchens for inspections.
McDonalds went wrong by underappreciating the Japanese desire for safety and health in their foods. By not paying special attention to the quality standards of their supply chain, McDonalds nearly cost themselves significant market share and revenue. However, they learned from their mistakes. Through conducting in-depth, accurate market research, McDonalds was able to reestablish their brand reputation through culturally relevant marketing, and reorganizing their logistics to meet Japanese safety standards.
Failure in the Japanese Market
For every brand that successfully enters Japan, there are several more that failed. One well-known example is Wal-Mart. As the world's third largest consumer market, Japan has great appeal to large retail companies. In 2020, Wal-Mart joined a long list of companies that exited the country, selling 85% of its wholly owned Japanese subsidiary Seiyu for $1.6 billion, only keeping a 15% minority share in the business (Reuters).
An incredibly complex supply chain within a fragmented market and fierce competition from local rivals are the frequently cited reasons for failures to successfully capture Japan's affluence. Because of the high demand of produce, many of the farms and fisheries are local, family-run businesses that cooperate within a tight local network. This practice conflicts with the logistical model that has made Wal-Mart successful in western countries.
Wal-Mart's famous 'every day low prices' slogan may work well for price conscious American consumers, but it seems to have failed at attracting quality conscious Japanese consumers. Japanese consumers prefer to purchase small portions frequently, instead of the American practice of 'stocking up' all at once.
These cultural differences, and Wal-Mart's failure to adjust to them, led to their inability to capture profitable market share. This resulted in them exiting the country and selling their majority shares in their subsidiary Seiyu to KKR & Co. and Rakuten.
Brand Identity and Culture
Another example of failing to enter the fickle Japanese market is Tesco. The UK supermarket group left Japan in 2011, after eight years in the country (BBC). After investing £250 million, Tesco was still unable to establish itself in the market, holding 1% of the grocery store market at its peak.
Tesco failed to emulate the Japanese 'personal touch' that many consumers in the country expect from retailers. Although Japanese shoppers may like to buy western products, they don't necessarily assume that western is always better. Western products need to be presented in a way that appeals to Japanese purchasing habits and culture.
Tesco was aware of the issues related to a brand that was marketed as 'cheap and convenient', instead of high-quality, and chose to brand itself as 'fresh and easy'. Competing with the local stores that had already structured their logistics around small, frequent trips to the store was too much for Tesco to overcome. By 2011, only half of the 129 stores in Japan were profitable, leading to their decision to cease operations according to the Wall Street Journal (WSJ).
To succeed in any overseas market, and particularly in Japan, companies need to do in-depth market research. Not only will this help with understanding local competition and legal requirements, but it should ideally lead to a greater cultural understanding that can inform marketing decisions.
To succeed in Japan, the following points should be taken into consideration:
Japanese consumers have a high standard for quality and safety. Not meeting these stricter requirements will undoubtedly lead to failing to capture a substantial share of the market.
It is important to keep in mind that Japanese shopping habits are very different to those in the west. Japanese consumers prefer to shop more frequently and purchase less goods per trip than some of their western counterparts.
Western business need to keep in mind that Japanese aesthetic taste for digital media (like web design) is not completely in line with western preferences and should be understood before building a brand image.
Working with local consultants and market research professionals can help identify cultural and professional differences before entering the Japanese market, helping corporations avoid common mistakes and allow them to gain profitable market share.
While Japan does boast a large GDP and powerful consumer market, research, preparation, and adaptation are all integral components of successfully entering the Japanese market. Through the examples we can see how you cannot copy a strategy implemented in one market and paste it in the Japanese market. However, for those businesses who are able to capture the interest of Japanese consumers, they will enjoy a stable market with high spending consumers.
With more than 15 years of experience operating in the region, INS Global has helped hundreds of companies expand their presence and gain access to larger consumer markets. As a full-service HR solutions firm we are able to help our clients hire and pay employees in Japan without setting up a costly entity, source and recruit top talent, and invoice clients in the region. 
Our comprehensive range of services aims to simplify your global expansion. Get in touch with us today to find out more about our services.
Are you thinking of doing business in Japan? Here are some important marketing lessons to steer your business towards success when marketing in Japan.