What is a Record of Employment (ROE)?
An ROE, or Record of Employment, is an essential document that employers in Canada must provide for workers who experience an Interruption of Earnings.
The ROE is a complete record of the worker's employment history, and employees use it to claim Employment Insurance benefits. It includes details about the employee's insurable hours and insurable earnings as well as time spent with a company. It is used to determine the amount of insurance they will be able to claim.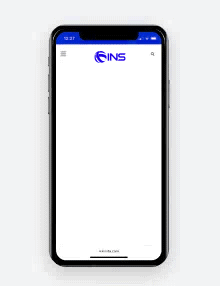 In a hurry? Save this article as a PDF
Tired of scrolling? Download a PDF version for easier offline reading and sharing with coworkers
The Two Types of ROE: Electronic or Paper?
The paper form can be ordered from the government Employer Contact Centre (ECC). You can then fill in all relevant information regarding the employee's work history and insurable earnings and provide copies to the employee and the government.
Alternately, you can use ROE Web online to provide your employees with an electronic ROE. This cuts down on paperwork and allows you to submit up to 1,200 ROEs at once.
As expected, there are more benefits to using the electronic method, including the ability to provide an ROE within 5 days of the end of the pay period rather than immediately following an interruption of earnings.
When Do You Need to Issue an ROE?
An employer is legally obliged to provide an ROE in the event that an employee experiences an interruption of earnings. This occurs any time an employee experiences or is anticipated to experience seven days with no earnings (known as the "seven-day rule"). It can also mean if their weekly earnings fall below 60% of their regular salary for whatever reason.
Examples of such an interruption are when –
An employee experiences illness/injury/quarantine
An employee quits
An employee is laid off/has their contract terminated
An employee takes leave related to childbirth/childcare
Any other situation in which the employee loses 40%+ of their weekly income
Employers have a maximum of 5 days after the beginning of the interruption or after the final date of the monthly pay period (depending on whether the ROE will be provided by paper or electronically) in which to provide an ROE. An employer must give their employee an ROE before this deadline or risk severe penalties.
Employers have still had to provide ROEs during the COVID-19 pandemic. However, the process has been amended to include more options for employers.
There are exceptions to the "seven-day" rule for jobs that may follow non-traditional work schedules or payment structures. However, it is still the responsibility of the employer to understand what constitutes an interruption of earnings for their employees.
How to Obtain a Record of Employment? The Steps You Need to Follow
The form for a paper ROE can be ordered from the Employer Contact Centre of the Canadian Government by providing your business details and Payroll Account Number. Three copies must be made in the case of paper ROEs; one is given to the employee, one sent to Service Canada, and the third needs to be kept on file for a minimum of 6 years.
To obtain an electronic ROE, you can register online either using GCKey or through a sign-in partner (in most cases, this can be using online banking information).
Previously issued ROEs are kept on record by Service Canada for 11 years. Copies of these can be requested by mail.
How Can a Payroll Outsourcing Provider Help You?
If you're an employer in Canada, events over the last couple of years have likely meant that ROEs have probably become quite a familiar sight. With the continued interruptions to workflow and staffing caused by COVID-19 unlikely to end soon, it could be time to consider enlisting the help of a Payroll Outsourcing Provider to take care of your payroll and HR operations.
It's estimated that around 9 million ROEs are provided across Canada in a typical year. Updating and delivering ROEs is an obligation that takes time and effort, taking your staff away from other critical tasks. At the same time, failing to provide an ROE or making a mistake when giving details can lead to severe penalties for employers.
A professional payroll outsourcing provider can take care of your ROE needs, thus saving you time and money.
INS Global is a worldwide provider of HR outsourcing services, including PEO/EOR, recruitment, company incorporation, and payroll management. We have strategies and experience acquired from providing HR services to more than 80 countries for over 15 years.
Our specialists can help to streamline and simplify your payroll operations to prepare you and your company for any eventuality. Contact one of our team today to hear more about what we can offer you.