Many businesses are looking to expand in Asia mainly due the unstoppable growth of major markets like China and Singapore. Additionally, many Asian countries offer huge market potential, advanced infrastructure, and various economic advantages. Indeed, establishing a regional headquarters in Asia can strengthen your presence globally, help standardize your systems, and create more business opportunities.
Deciding on where to setup your regional hub can be difficult. There are many things to consider such as your industry, financial capabilities, local regulatory framework, and target locations. You also have to think about the processes involved in incorporating a business in a new area.
To help your business plan better, we have identified the top four places to set up your regional headquarters in Asia and the key benefits of setting up in each country.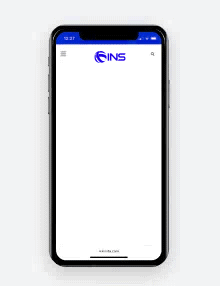 In a hurry? Save this article as a PDF
Tired of scrolling? Download a PDF version for easier offline reading and sharing with coworkers
In a hurry? Save this article as a PDF
Tired of scrolling? Download a PDF version for easier offline reading and sharing with coworkers.
Fill up the form below 👇🏼
Your download will start in a few seconds. If your download does not start, please click the button:
Singapore is a choice city to launch an Asia Pacific headquarters for more than 4,200 companies that include tech giants such as Google and Microsoft to pharmaceuticals like Bayer and financial services like CIC. It boasts a prime location at the center of Southeast Asia, a multicultural and highly skilled workforce, and a leading developed economy.
Proximity to Southeast Asian Nations
Set your sights on Singapore if you plan to expand your business across Southeast Asia. Its proximity to countries like Indonesia, Malaysia, the Philippines, Thailand, and Vietnam will grant you quick and easy access to those markets. Numerous SEA regional HQs have already chosen the Lion city as their ideal location. As a result, creating partnerships to boost your presence across the region will be easy in Singapore.
Highly-skilled Multicultural Workforce
Singapore offers attractive work permits and visas to draw the best talent from all over the world. More than 40% of Singapore's population is composed of expatriates or employees who are born outside Singapore but aim to share their skills and talent with this Asian tiger. It makes for an intelligent, multicultural workforce.
Having talent from all over the world grants convenient access to a global knowledge base that is unrivaled by any country. You will have insider information on how businesses work not just in Asia but also in America, Europe, Australia, and Latin America.
Business-friendly Environment
The Singapore government is known to be one of the most innovative and responsive to global changes and market demands. A major factor as to why many companies launch their businesses in Singapore is because of its competitive corporate tax rate of 17%. The Singapore government also offers notable incentives such as double tax deduction for internationalization (DTDi) on activities for expansion abroad. There is also the Development and Expansion Incentive (DEI), which can deduct up to 10% on tax for high value-adding business undertakings. As such, corporations have a favorable environment to plan their long term strategies and grow.
It is not just the world-class infrastructure and high standard of living that attracts businesses from all over the world to setup shop in Singapore, but also because of the innovative developments the city-state makes.
Singapore thrives because of its commitment to innovation with the Smart Nation initiative. You can expect to see contactless payments, assistive technology in healthcare, SMART urban transportation, and more. In turn, you will also be inspired to innovate in your business and create modern solutions. It also offers strong intellectual property protection for innovative businesses who wish to operate in the region.
Over the past few decades Hong Kong has established itself as a global connectivity point, providing access to western companies who wish to operate in the east. The city with a population of around 7.5 million remains a much sought-after location for a regional headquarters in Asia. More than 1,580 multinational companies have set a base in Hong Kong because of its relationship with China, ease of doing business, and its global reputation as an international finance center.
China is a prime market that companies from all parts of the world want to tap. The country represents a group with high-spending power and sophisticated taste. However, there are numerous regulations that make it difficult to set up a foreign company in China and do not provide the requisite protection. On top of that, the language barrier and complex business practices also pose challenges.
Hong Kong, meanwhile, is known as the gateway to the mainland Chinese market. With a multinational workforce, fluency in English, and open business practices, it is a strategic avenue for companies, across a multitude of industries, to read and access the dynamic Chinese market.
According to the World Bank, Hong Kong is ranked third in terms of "Ease of Doing Business." It allows 100% foreign-owned companies and has various other favorable company structures. Foreigners can also be a sole director or a shareholder in a Hong Kong company, as there are no requirements to be a local resident or a resident of a specific nationality.
Additionally, Hong Kong is strategically located between Southeast Asia, North Asia, Australia, and New Zealand.
The Index of Economic Freedom also named Hong Kong the world's freest economy. Foreign entrepreneurs and investors are granted numerous benefits due to its free trade policy such as the free movement of capital and non-tariff on good imports and exports. Hong Kong has a highly favorable tax regime and boasts the lowest corporate tax rate in Asia at 16.5%.
International Finance Center
Hong Kong is the premium financial hub of Asia. French banking group BNP Paribas, Swiss investment bank Credit Suisse, and American banks J.P. Morgan and Goldman Sachs have set up their regional headquarters in the heart of Hong Kong. This is mainly because Hong Kong's financial markets adhere to transparent and effective regulations aligned with international standards. As well, Hong Kong has become a top global Fintech ecosystem with a well-regulated industry. It also paved the way for Fintech across Asia.
According to the World Economic Forum, Taiwan is ranked fourth in the world in terms of innovation. It has become an attractive option as a regional headquarters for many global companies primarily because of its technology and manufacturing innovations, lower cost of living, and operating expenses.
Taiwan has built a reputation in technology manufacturing for tech giants like Apple and Samsung. They even plan to expand from hardware to becoming the regional source for Artificial Intelligence (AI) and the Internet of Things (IoT) products (read more on their AI developments here).
Global companies like Amazon, Microsoft, and IBM have already set up research and development centers around AI research and development in Taiwan. It further makes the nation an attractive option for technology companies or companies that want to carry R&D in the region.
More than 25% of university graduates in Taiwan earn a degree in engineering, because the nation's economy is heavily focused on these skills. Companies like Google have noticed this and have set their sights on Taiwan's tech talent. They hired more than 2,000 Taiwanese engineers and even launched a Ph.D. fellowship program.
Hiring employees in Taiwan will grant you access to experienced engineers, computer scientists, data scientists, and product managers who can bring innovation to the forefront of your company.
Located at the center of Southeast Asia, Malaysia offers the same benefits of proximity to ASEAN countries as Singapore. However, Malaysia provides lower operating costs and business incentives that make it a popular choice for businesses.
Malaysian businesses face lower startup operating costs compared to Singapore. At the same time they still benefit from their proximity to the Singapore business centers and other ASEAN nations. Moreover, companies in the country benefit from 68 double taxation treaties, which minimize withholding tax.
Favorable Business Regulations
Malaysia is ranked 12th when it comes to ease of doing business, according to the World Bank. This is primarily due to free trade agreements signed between Malaysia and six other ASEAN nations. In addition, there are numerous duty-free trade ports, and the opportunity for 100% foreign-owned businesses.
Apart from that, many Malaysians are multilingual and can speak English, Malay, and Chinese languages. This makes it easy to do business for different nationalities.
While the list of places in Asia where you can expand is not exhaustive, it provides a great starting point. Through a little research you can know the advantages of setting up a company in each location. There are still many considerations worth looking into when planning your new or next business expansion. The key is to partner with an organization that has expertise in local regulations and processes and can assist you throughout the setup
INS Global has helped hundreds of companies to expand their business across the entire Asian region. We have a multicultural team that has expertise in a number of different fields such as Employer of Record, recruitment, payroll outsourcing and many more. Our goal is to assist enterprises who wish to expand to a ne country or territory and remove the administrative burdens of setup and expansion. Get in touch with us right away and find out how our solutions can simplify your business expansion.